A court in St. Petersburg arrested the accused in the shooting of a riot police officer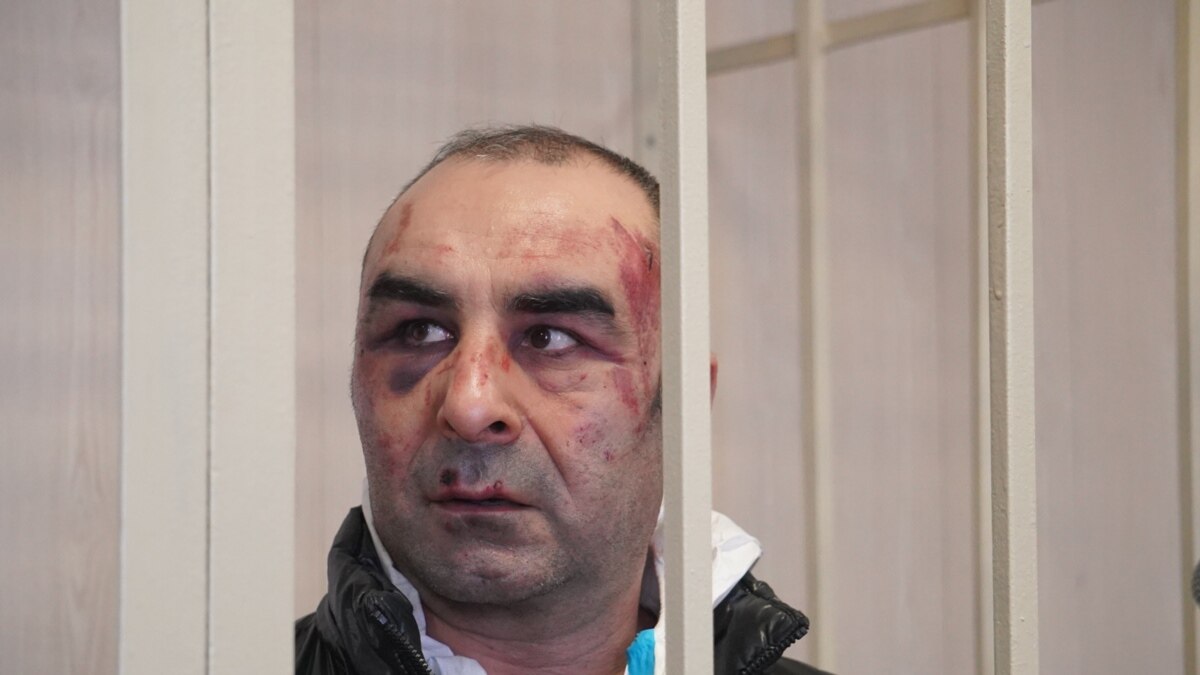 The court in St. Petersburg arrested 50-year-old Tigran Khachikyan for two months, who is accused of assaulting the life of a law enforcement officer. This was reported by the joint press service of the city courts.
On Friday, in the Gostiny Dvor metro station in the center of St. Petersburg, Khachikyan shot a riot police officer and played the song "Stand up, great country" on a portable speaker.
According to Sever.Realii, injuries are visible on Khachikyan's face. In the case materials presented to the court, it is stated that he was "stopped by the front fork, fell, got bruises."
During the hearing, the prosecution stated that Khachikyan was planning to attack special vehicles in order to, among other things, express his disagreement with the war in Ukraine. The investigation also claims that he "divides the views of the extremist group Artpodgotovka."
According to the prosecutor, the injured policeman – Nikolay Sus – is now in intensive care at the Mariinsky Hospital in a stable serious condition. He was diagnosed with a hematoma of the small intestine and an incomplete rupture of the rectus muscle.
Khachikyan partially admitted his guilt, his lawyer refused to comment on the case. According to Khachikyan's article, punishment in the form of life imprisonment is possible.
Earlier, 47news reported, without citing a source, that Khachikyan graduated from the Leningrad Higher Naval Engineering College, majoring in mechanics. From 1995 to 2005, he served in the Navy, including on the project "941" submarine "Shark". This information has not been officially confirmed.
Telegram channel 112 claims that Khachikyan had two pump-action rifles, cartridges, two "Molotov cocktails" and a music column with him during the attack on the policeman.