A factory worker who spoke at the RSPP congress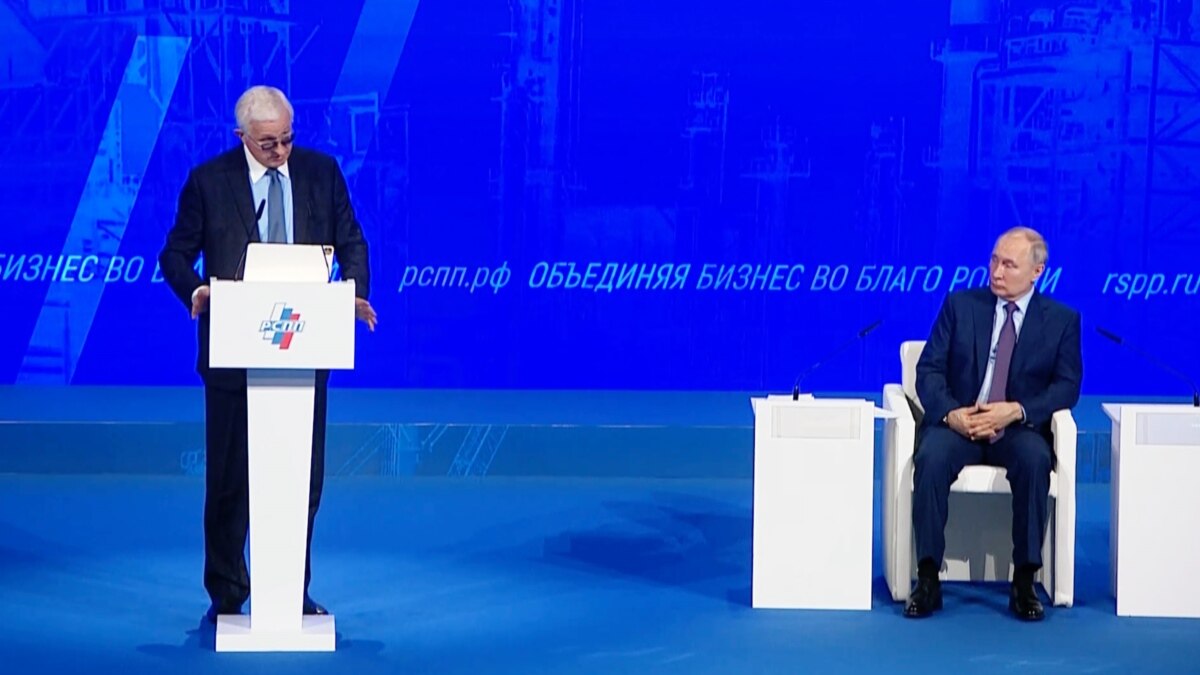 The man who introduced himself as "Uralvagonzavod worker Igor" at Vladimir Putin's meeting with big business is an advisor to the assistant to the Russian president Yuriy Ushakov and a graduate of the FSB institute, the "Agency" publication found. His full name is Igor Meshkov.
Meshkov closed the meeting and began his speech with the fact that he has been working at Uralvagonzavode since 2014 and passed all the levels at the company. After that, he proposed to "work through the issue of canceling the UEE" in order to avoid problems with working hands. According to the "Agency", Meshkov actually works at "Uralvagonzavode" in the position of "director on special assignments", but combines this with a position in the Kremlin and probably cooperates with the FSB. At different times, he received from Putin the medal of the Order "For Merit to the Fatherland" II degree and certificates of honor.
"Agentstvo" also notes that before Meshkov's speech, Putin, giving him the floor, said: "I understand, you will start a fire now, just keep in mind: we are together, we are our own." Later, the President of Russia asked the moderator of the meeting, the head of the Russian Union of Industrialists and Entrepreneurs, Alexander Shokhin, why he did not want to give Meshkov the floor. Shokhin replied that "he was afraid that this would be a planned performance."
At the end of the meeting, the "worker" of "Uralvagonzavod" asked Putin to give the state award to Pavel Shiryaev, the general director of the Magnitogorsk Metallurgical Combine, who was sitting next to Meshkov. Those present in the hall laughed at these words.
On Thursday, March 16, Vladimir Putin visited the congress of the Russian Union of Industrialists and Entrepreneurs, which was attended by representatives of big business who had not left Russia – in particular, owners of Severstal Alexey Mordashov, Nornikel Vladimir Potanin, MMK Viktor Rashnikov, Russneft Mikhail Gutseriev, "Renovy" Viktor Vekselberg, "Rusala" Oleg Deripaska. All of them are under the sanctions of one or another country. Speaking, Putin did not say a word about the business problems caused by the war and mobilization, the oil embargo, the fall in budget revenues and the lack of imports. The president once again stated that "the Russian economy has not collapsed" and urged not to keep money abroad, but to invest it in projects in Russia.