A fire broke out at the Rosneft oil depot in Tuapse after a drone attack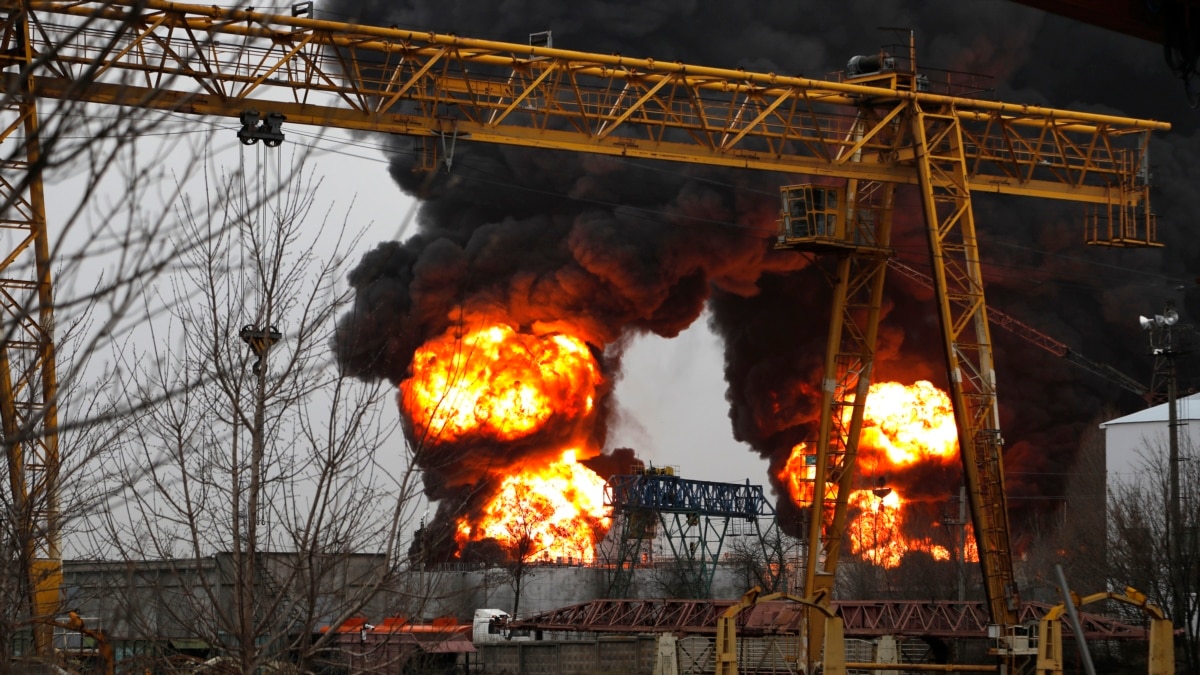 At night, a fire broke out at an oil depot in Tuapse, Krasnodar Krai. This was reported by the city administration.
The fire started around two o'clock in the morning on Industrialnaya Street, where, according to public information, the Rosneft oil refinery is located. Photos of the fire appeared in local Telegram channels.
Local residents said that they heard two explosions on the territory of the oil depot with a difference of a few seconds, as a result of which the windows of nearby houses were broken.
Telegram channels Baza and Shot claim that the oil depot was attacked by drones that fell 100 meters from the oil storage facility. According to the publication Astra, the boiler house was damaged, and two sinkholes with a depth of one and a half meters were found next to the building.
According to Astra, 30 meters from the scene of the incident there is a barracks with Russian soldiers.
There is no official information about this.
The city administration said that the fire broke out in a household building on the territory of the oil depot and that it was completely extinguished. Local authorities claim that the fire did not affect the oil tanks, there is no spillage of oil products, and there are also no victims. 32 firefighters and 11 units of equipment took part in extinguishing the fire, the administration of Tuapse reported.
In November, tanks with oil products caught fire in the Suraz district of the Bryansk region, which borders Ukraine. Telegram channel "112" then claimed that the oil tank caught fire after the ammunition dropped from the drone. The Suraj district of the Bryansk region is relatively far from the border with Ukraine.
At the beginning of February in the Belgorod region, a large fire broke out at the plant after a projectile hit a nearby oil depot. The governor of the region, Vyacheslav Gladkov, blamed the shelling on the Ukrainian army.