A fire near the runway of the Krasnodar military airfield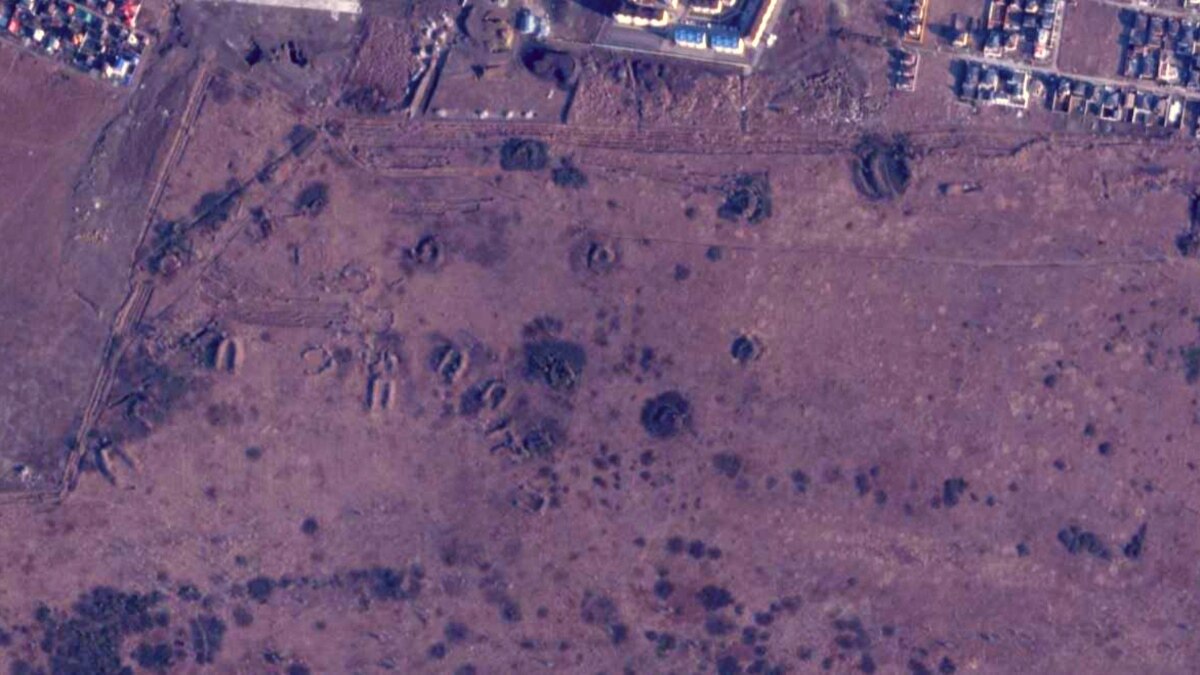 On Friday, the Telegram channel "Typichny Krasnodar" published photos and a video of thick smoke rising in the area of ​​the Krasnodar-Central military airfield (geolocation). Near the airfield is the Krasnodar Higher Military Aviation School named after A. K. Serov.
The fire flared up so strongly that it was registered by NASA satellites that track forest fires.
According to the publication "Bloknot Krasnodar", at first the press service of the local Ministry of Emergency Situations reported that "there was a fire in the field" and "fire and rescue units are being sent to the place". A few minutes later, the department explained that the fire zone is "in the area of ​​responsibility of the second department", and the forces and means of the Ministry of Emergencies of Russia [для тушения] are not attracted".
The public relations department of the Krasnodar Higher Military Aviation School, to which the Krasnodar-Centralny airfield is assigned, asserts that "there was no fire and smoke, and accordingly no explosions, on the adjacent lands."
On Planet.com satellite images taken on the morning of March 3, in the "field" where the fire occurred, you can see numerous fortifications for military equipment. They were dug even before the war with Ukraine and are clearly visible, for example, in pictures from space taken in December 2021.
In the past, the 461st Assault Aviation Regiment (461 SHAP), which was part of the 1st Guards Mixed Aviation Division of the 4th Army of the Air Force and Air Defense, was stationed at the Krasnodar Central airfield. In 2018, the regiment was armed with Su-27, Su-30, Su-35, MiG-29 and MiG-35 fighters, as well as Su-25 attack aircraft and MiG-31 interceptors.
After the start of the war in Ukraine, there were already several cases of strikes or attempted strikes on military objects on the territory of Russia. Drones are used to strike. Officially, Ukraine did not take responsibility.
Late in the evening on March 2, residents of the Moscow suburb of Kolomna reported on social networks about a loud explosion. Telegram channel Mash published a video from a surveillance camera, on which the sound of an explosion can be heard.
Employees of the Ministry of Emergency Situations checked several objects in Kolomna and found no signs of an explosion, Russian mass media reported. The law enforcement agencies told the TASS agency that the explosion occurred in the air and it could be a drone. However, its wreckage has not yet been found. Kommersant wrote about this, in particular. The authorities also state that the plane could have crossed the sound barrier, that is, there could not have been an explosion at all.