A high school student was detained in Kirov for trying to set fire to the military enlistment office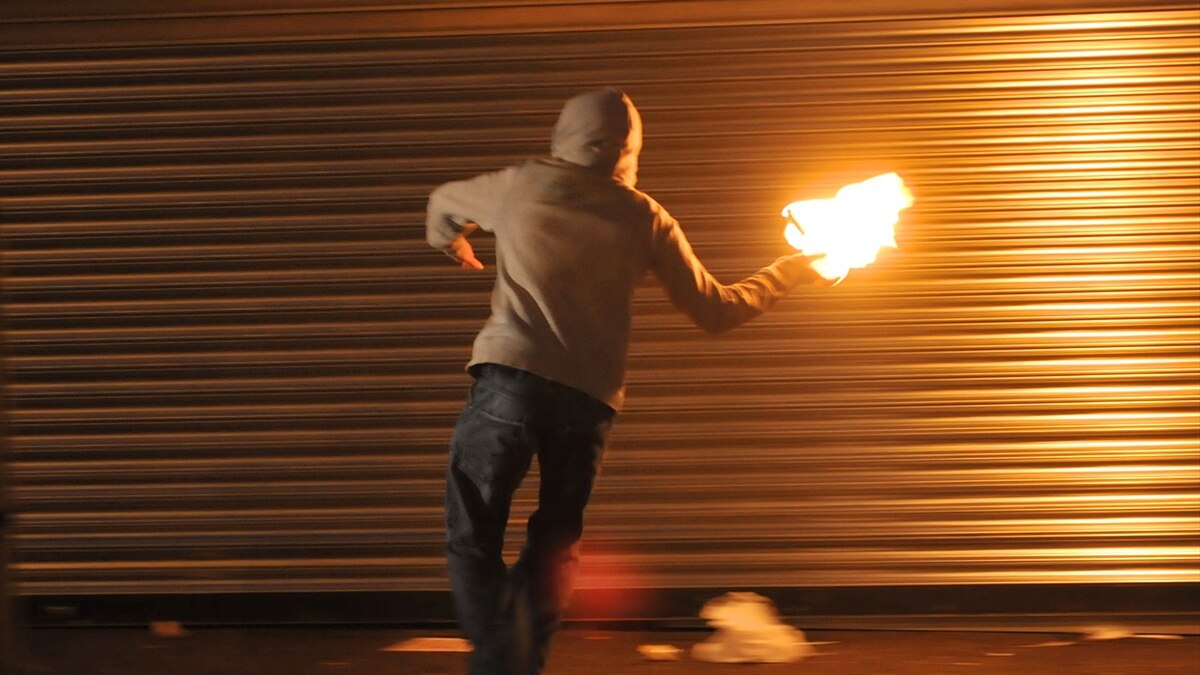 In Kirovsk, Leningrad region, on the evening of February 28, a 16-year-old high school student was detained for throwing a bottle of incendiary mixture at the military enlistment office. This is reported by 47.ru with reference to sources.
The police was called by the guard of the military enlistment office, who reported that a "Molotov cocktail" was thrown at the door of the military enlistment office, the bottle broke, but the door did not catch fire. Arriving policemen detained a 16-year-old young man a hundred meters from the military enlistment office, he was hiding behind a bus stop, holding a canister of diesel fuel in his hands. Ego was taken to the police station. It is known that he studies at gymnasium No. 166 in St. Petersburg.
47.ru claims that they want to open a criminal case of hooliganism against the young man.
On February 28, a court in St. Petersburg sent Vladimir Myronov, a graduate student of the Alferov University, to a pre-trial detention center for two months. He is accused of hooliganism and the so-called "discrediting" of the Russian army. The investigation believes that on the night of February 26, Mironov broke windows in the building of the military commissariat of the Vyborg district, and also left anti-war inscriptions on the walls.
On September 21, Russia announced a "partial" mobilization of the population for the war in Ukraine. On the same day, unknown persons set fire to military enlistment offices in Transbaikalia, Khabarovsk, Amur region and Krasnoyarsk region. Later, reports of arson of military enlistment offices began to come from other Russian regions, including the Leningrad, Kaliningrad, and Murmansk regions. In total, after the beginning of mobilization in Russia, more than 40 cases of attacks on administrative buildings are known.