A large-scale fraudulent scheme: criminals appropriated 15 million Ukrainian accounts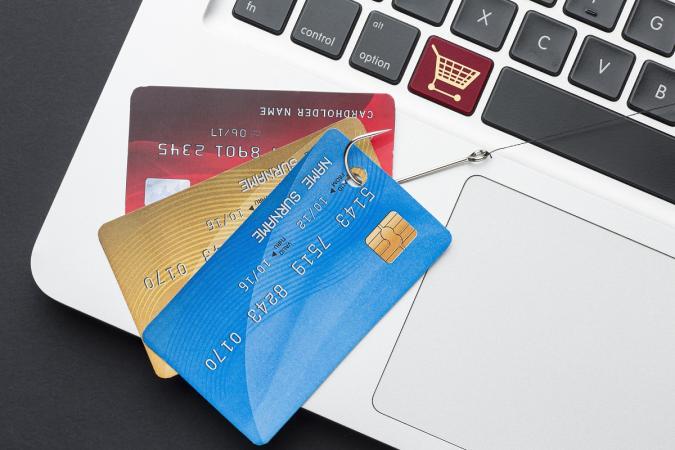 The National Police of Ukraine liquidated a large-scale fraudulent scheme of misappropriation of funds from the bank accounts of Ukrainian citizens. Criminals gained access to accounts from which about 15 million hryvnias were embezzled. This was reported by the press service of the National Police.
Photo: freepik.com 0
► Read the Ministry of Finance Telegram channel: the main financial news
Details
In 20 regions of the state, the police conducted a special operation in which more than 500 employees participated. As a result, 56 criminals were exposed: they sent phishing links to obtain data on citizens' bank cards.
How the scheme worked
In the course of the investigation, the police established 11 communities — criminals united on closed thematic channels and forums. Administrators of such communities posted ads about "work jobs": those who wanted to were required to create and send phishing links, very similar to links of official resources, in order to obtain bank card data of citizens.
Phishing was disguised in different ways: it was proposed to arrange cash payments for the sale of various goods, mainly household appliances. The defendants also searched for potential victims on online trading platforms.
Criminals wrote to sellers of goods, pretending to be buyers. The correspondence was transferred to third-party messengers, where phishing links were sent. On fraudulent sites, it was suggested to enter bank card data ostensibly to credit money for the sold goods.
After that, the information about the bank cards entered by the victims on the fraudulent sites automatically became known to the defendants. In the future, they "withdrew" citizens' money to controlled accounts.
Suffered
According to preliminary data, more than 10 thousand citizens suffered from illegal activity. Currently, it is known that the defendants embezzled UAH 15 million, however, the final amount of the damage will be determined during the investigation.
Police officers identified 56 persons involved in fraud, and then conducted searches at the places of residence of the suspects in 20 regions of Ukraine. According to their results, mobile phones, computer equipment, and bank cards that were used in illegal activities were seized.
Investigators investigate criminal proceedings under Part 3, 4 of Art. 190 (fraud) of the Criminal Code of Ukraine. Materials are being prepared for the announcement of suspicion of intruders.
Conference "Invest Talk Summit" Find out how to make money on investments in 2023-2024! Details on the website.
Promo code for a 10% discount: minfin10.
🕵️ We created a small survey to learn more about our readers.
💛💙 Your answers will help us become the best, pay more attention to topics that are interesting to you. 🤗 We will be grateful if you find a minute to answer our questions.
Source: Ministry of Finance
Views: 14