A meeting of the leaders of Azerbaijan and Armenia took place in Brussels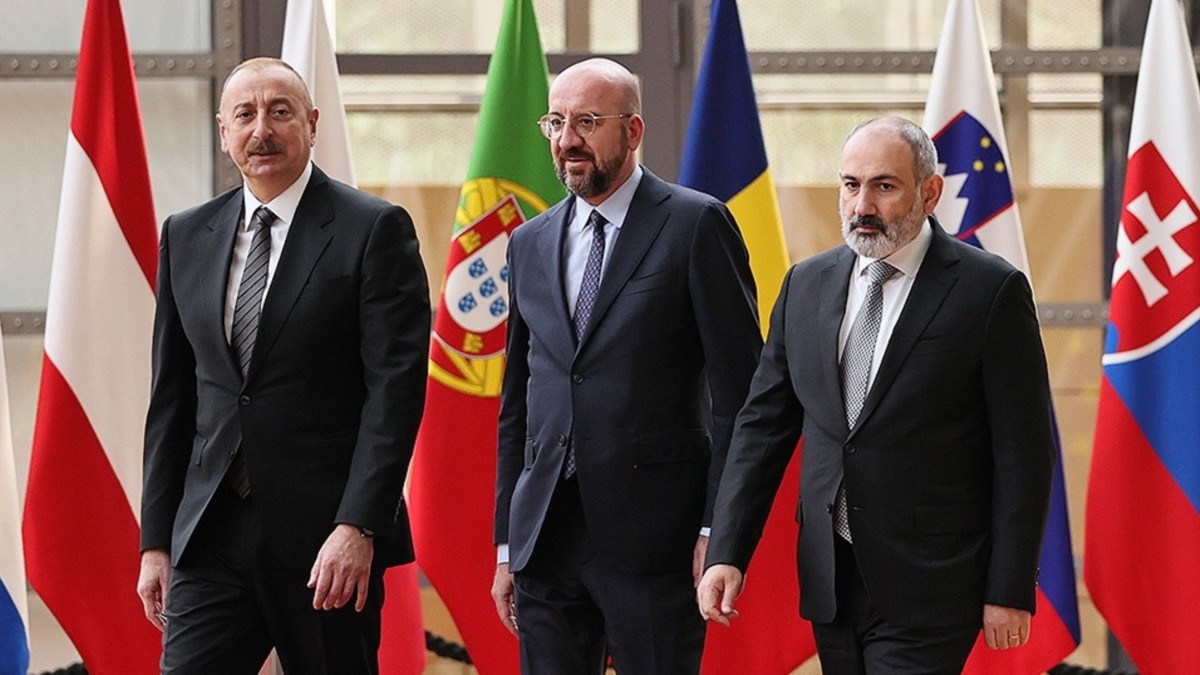 A meeting between the President of Azerbaijan Ilham Aliyev and the Prime Minister of Armenia Nikol Pashinyan was held in Brussels with the mediation of the Chairman of the European Council Charles Michel. According to media reports, the main topic of the conversation was the situation on the Azerbaijani-Armenian border and around Nagorno-Karabakh. Other details, as well as comments from the parties, are not yet available.
Earlier it was reported that the parties will discuss a draft peace treaty and an agreement on interstate relations.
The personal meeting of Aliyev and Pashinyan took place against the background of another military escalation between the countries. Three days before that, the Ministry of Defense of Azerbaijan reported clashes with the Armenian side on the border, not far from Karabakh, and the death of one serviceman. The Ministry of Foreign Affairs of Azerbaijan accused Armenia of deliberate provocation.
The Ministry of Defense of Armenia confirmed the fact of clashes, but put the blame on the Azerbaijani military, who, according to the Armenian side, opened fire with artillery and mortars. The agency reported four wounded Armenian soldiers.
According to international law, Nagorno-Karabakh is considered part of the territory of Azerbaijan. The population of the region is mainly made up of ethnic Armenians. Since the beginning of the 1990s, Baku has not controlled most of the region. Representatives of the Armenian community proclaimed an independent republic, which was not recognized by any of the countries.
As a result of the short-term war, in the fall of 2020, Azerbaijan and Armenia, with the mediation of Russia, signed an agreement on the cessation of hostilities. According to the agreement, which provoked opposition protests in Yerevan, Baku regained control of a significant part of the territories of Karabakh and adjacent regions of Azerbaijan, which were occupied by Armenian troops in the early 1990s. Russian peacekeeping forces are stationed in the region.