A new video of the drone attack on "Ivan Hurs" was published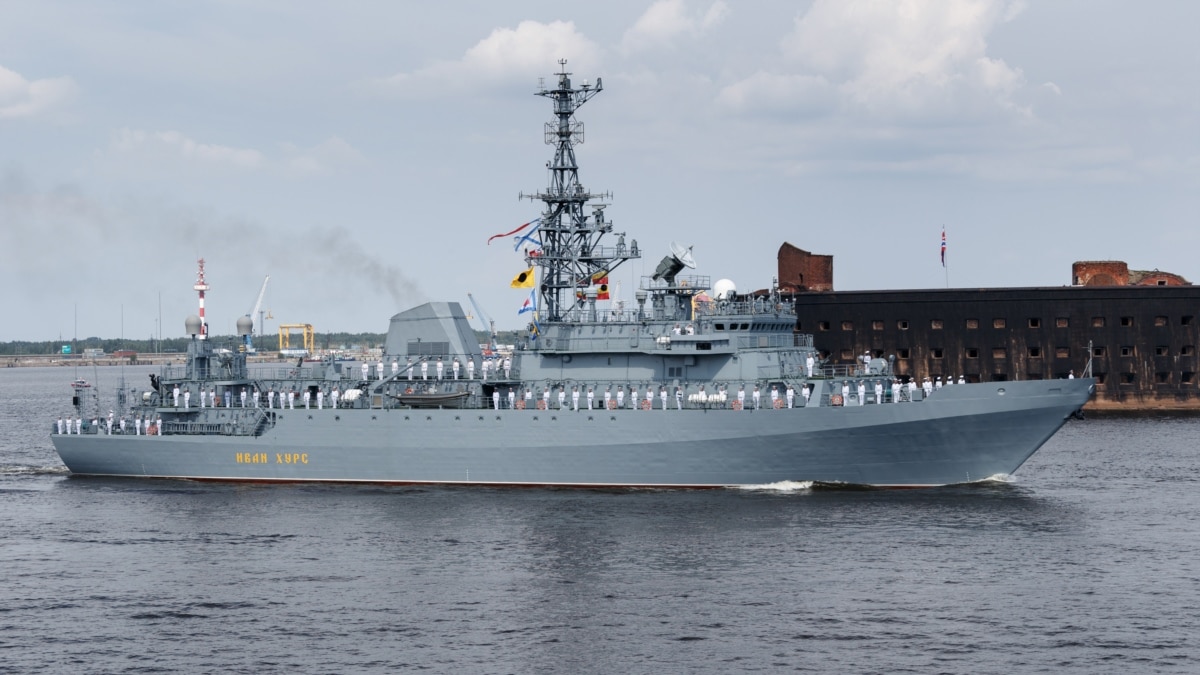 On Thursday, a video appeared on Ukrainian and Russian Telegram channels that allegedly captured the attack of a surface drone on the Russian reconnaissance ship "Ivan Khurs" in the Black Sea.
The Ministry of Defense of Russia reported this attack the day before, accusing Ukraine of it. According to the Russian department, all three unmanned boats were destroyed by the fire of the ship, and he himself was not injured. At the same time, the Ministry of Defense published a video, presumably, of the defeat of one of the drones.
In the video that appeared on the network today, the shooting is conducted from an underwater drone. He approaches the ship – it is "Ivan Hurs". The filming ends when the drone approaches the side of the ship at a very close distance, and a collision seems inevitable.
There are no results of the alleged defeat of the ship by a drone on the video. It is unclear whether the ship was damaged and, if so, how serious it was. Ukrainian politician Anton Gerashchenko, who also published the video, claims that the drone "exploded right next to the side of the ship and seriously damaged it." The pro-military Russian Telegram channel "Notes of Midshipman Ptychkin", specializing in naval topics, and other similar Russian channels write that the ship is "on the move" – ​​without directly denying that it could have been damaged.
Official Kyiv did not comment on yesterday's statement by the Russian Ministry of Defense or today's video.
"Ivan Khurs" is a reconnaissance ship, which is designed to provide communication and control of the fleet, conducting radio reconnaissance and electronic warfare, monitoring the components of the missile defense system.
This is one of the most modern and rare ships of the Russian fleet. It was the second built ship in its series and the first serial example (the main ship of this project, "Yuriy Ivanov", was handed over to the Russian Navy in December 2014). "Ivan Khurs" was accepted into the Navy of the Russian Federation only in June 2018, and was laid down five years earlier, in 2013. The fire on the Ukrainian naval drone was most likely fired from a 14.5-millimeter machine gun, for which two marine pedestal machine gun installations are equipped on "Ivan Khurs".