A resident of Ufa condemned compensation for a miscarriage of justice in 1959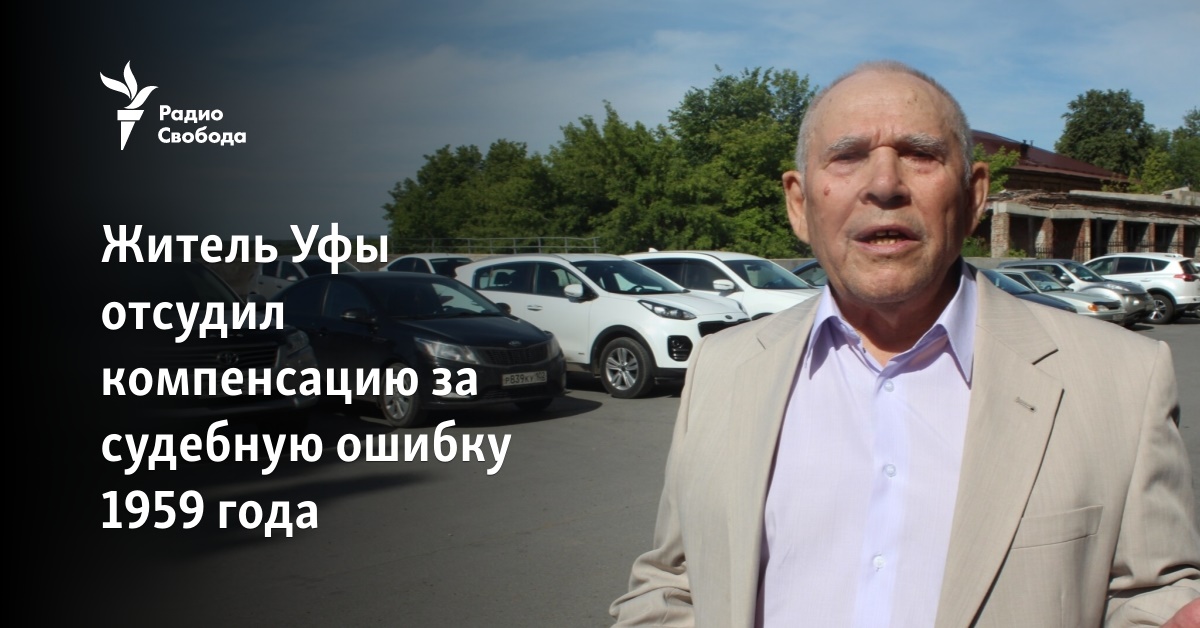 An 86-year-old resident of Ufa, Fathulla Iskhakov, was sentenced to 31.6 million rubles in compensation from the Ministry of Finance of Russia for an illegal criminal prosecution almost 65 years ago. Then he was sentenced to prison on a false charge of attempted triple murder.
In 1959, Iskhakov was detained in the village of Bolshie Karkaly, Miyakinsky District, Bashkiria, on suspicion of attempted triple murder. The investigation accused him of sneaking into a neighbor's house and trying to hack three girls who lived there with an ax. (The editors of Idel.Realii told in detail about the case).
Iskhakov spent 13 years in prison out of 15, assigned to him by the court. While he was in prison, his wife died, whom he never saw after the sentence. His son was brought up in an orphanage. He himself insisted on his innocence all the time. In 2012, one of the witnesses in his criminal case admitted that he actually committed the crime.
The Verkhovna Rada of Bashkortostan and the Verkhovna Rada of Russia successively refused to overturn the sentence of the Ufa man. In 2017 and 2019, Iskhakov picketed the Bashkir prosecutor's office. After consideration of his complaint by the Constitutional Court, and then by the Presidium of the Supreme Court, the case was returned for reconsideration. The cassation appeal was again rejected, and the appellate court did not even request its translation from the Tatar language, where the case was considered 60 years before, his lawyer Pavel Vasiliev told "Advokatskaya Gazeta".
In 1959, Roman Rudenko Iskhakov wrote the first mourning for the sentence of the Prosecutor General of the USSR. He said that he was beaten and questioned. This was covered up by a false claim report. Several letters allegedly proving Iskhakov's innocence disappeared from the case. Only in May 2023, the Supreme Court of Russia decided to cancel all previous decisions and closed the case due to the defendant's lack of involvement in it.
Iskhakov demanded 450 million rubles in compensation from Russia, Kommersant-Ufa newspaper writes. In the debates, he told the court that he would like to buy an estate on the shores of the Black Sea and hire assistants and security. "I passed impossible conditions, give me human conditions. I passed hell, now I have to live in paradise," he said.
His lawyer Vitaliy Burkin told the newspaper that the decision on compensation of 31 million rubles will be appealed.