A Russian woman living in Germany who approved the war will be tried in Cologne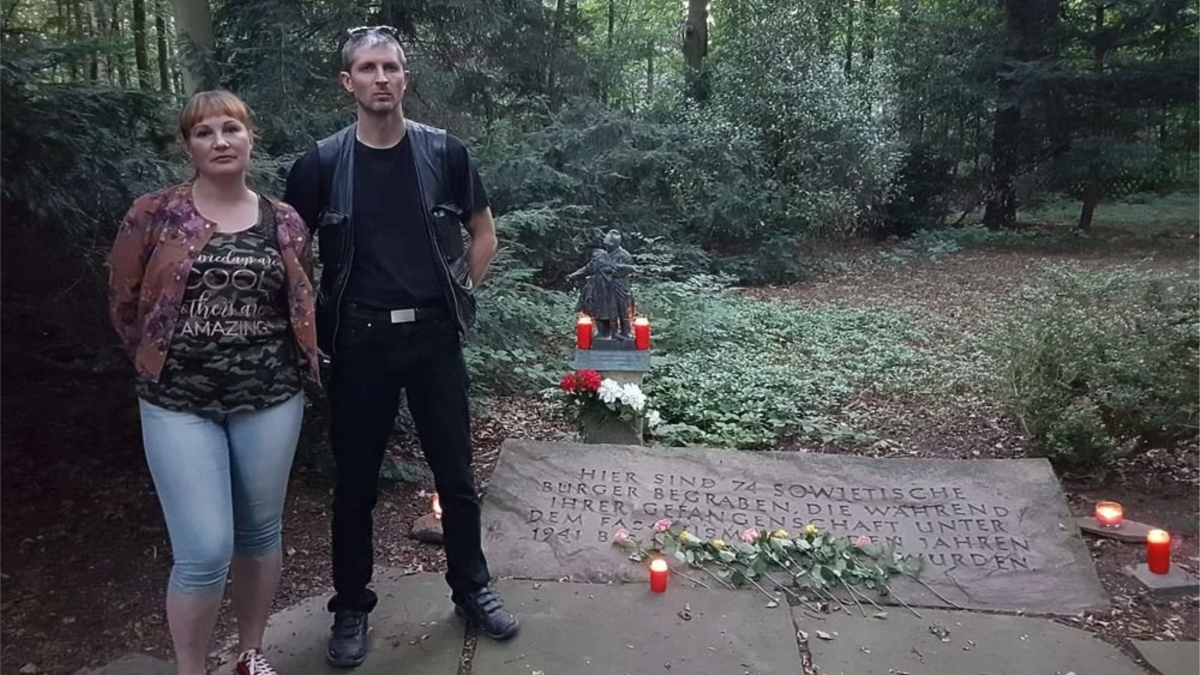 Elena Kolbasnikova, a Russian citizen living in Germany, will appear before the court in Cologne. This is reported by Deutsche Welle. Kolbasnikova is blamed for public approval of Russia's military aggression in Ukraine. According to German law, she can face up to three years in prison, but, according to lawyers, the court will most likely limit herself to a fine.
Elena Kolbasnikova is one of the notable figures of the pro-Kremlin movement in Germany. She was among the organizers of the pro-Russian rally in Cologne on May 8, 2022. Then about a thousand people participated in the rally with Russian and Soviet flags. Kolbasnikova welcomed the gathering. In her speech, she stated that Russia is not an aggressor, but on the contrary, "is helping to put an end to the war in Ukraine."
In addition, an investigation is being conducted against Kolbasnikova due to the reposting of the call for recruitment in the "PMC Wagner" detachments.
Kolbasnikova and her husband Max Schlund are members of the public organization "Bridge of Understanding between Russia and Germany eV", Schlund is its chairman. The organization cooperates with German far-right politicians and, among other things, helps pro-Russian activists and the military forces of the so-called "DPR" and "LPR".
Last July, "Bridge of Mutual Understanding" held a pro-Russian meeting in Dusseldorf. Kolbasnikova was photographed with a flag with a portrait of the head of Chechnya, Ramzan Kadyrov. In his telegram, Kadyrov called Kolbasnikova and Shlund "ambassadors of goodwill" who "stand on the side of truth."
Elena Kolbasnikova was born in the Ukrainian SSR, in Dnipropetrovsk (now Dnipro). Her husband Rostislav Teslyuk was a military man in Russia, after emigrating to Germany he changed his name to Max Schlund. Kolbasnikova herself considers herself and her husband to have suffered for the truth and struggle for peace. According to her, because of "Russophobia" her husband lost his job in the parcel delivery service at the Cologne airport, and she herself was fired from her position as a nurse.
The court session will be held on March 29.