A third of business representatives plan to return from migration within a year – survey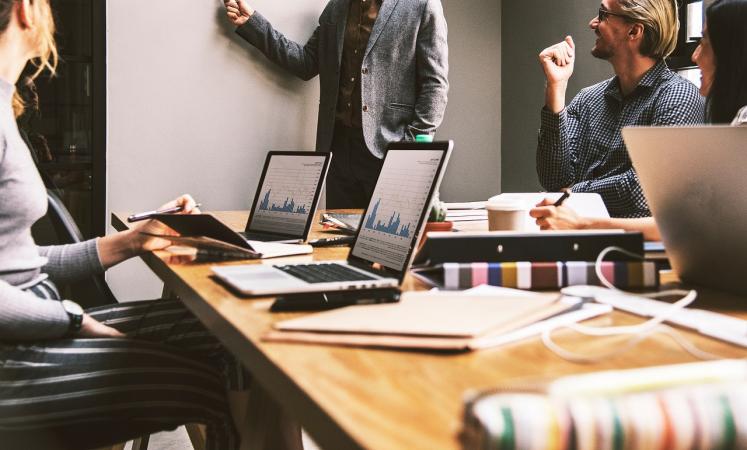 Among the employees of member companies of the European Business Association (EBA), who went abroad after the full-scale invasion, 26% intend to return to Ukraine in the next 6 months, 9% — within the next 7-12 months. These are the opinions of the participants of the survey conducted by the EBA and the research company Gradus Research among the business audience of the Association.
Photo: pixabay.com 0
► Read the "Ministry of Finance" page on Facebook: главные финансовые новости
The remaining 20% ​​intend to return, but not earlier than in an hour, and 22% believe that they have most likely left forever.
In general, 81% of the surveyed representatives of the business audience remain at their permanent place of residence or have already returned home, 15% are abroad, and another 4% have changed their place of residence within Ukraine.
Place of work
Only 20% of respondents who found a new job in their location changed their place of work due to relocation, but the majority – 80% – continue to work at the same place.
In particular, 43% of respondents work in a Ukrainian company operating in Ukraine, 27% in an international company operating in Ukraine, 24% in an international company with offices outside Ukraine, 6% in a Ukrainian company with offices outside Ukraine.
Read also: 30% of Ukrainian entrepreneurs plan to expand their business despite the war – Payoneer survey
Return home
According to the survey participants, dangerous and economic factors will primarily contribute to returning home. In particular:
74% can return after the final end of the war,
48% – in the event of an increase in the standard of living in Ukraine,
39% – on the condition of decently paid work in Ukraine,
26% – in the absence of hostilities and the threat of shelling,
13% – due to the ban on working remotely,
9% – due to the lack of affordable housing abroad.
"The results demonstrate that people who were forced to stay abroad continue to maintain ties with Ukraine, at least because of their employer. In this context, the issue of tax residency is extremely relevant for a large number of expatriate specialists.
At present, a dialogue is ongoing both at the national level and at the EU level regarding the importance of non-taxation of such income. We continue to appeal to the EU regarding the need to find a political solution that would allow us to exclude from taxation the incomes of Ukrainians who continue to work for Ukrainian companies," said Anna Derevyanko, executive director of the European Business Association.
Conference "Invest Talk Summit" Find out how to make money on investments in 2023-2024! Details on the website.
Promo code for a 10% discount: minfin10.
🕵️ We created a small survey to learn more about our readers.
💛💙 Your answers will help us become the best, pay more attention to topics that are interesting to you. 🤗 We will be grateful if you find a minute to answer our questions.
Source: Ministry of Finance
Views: 9