A video of Alexei Navalny from the colony was published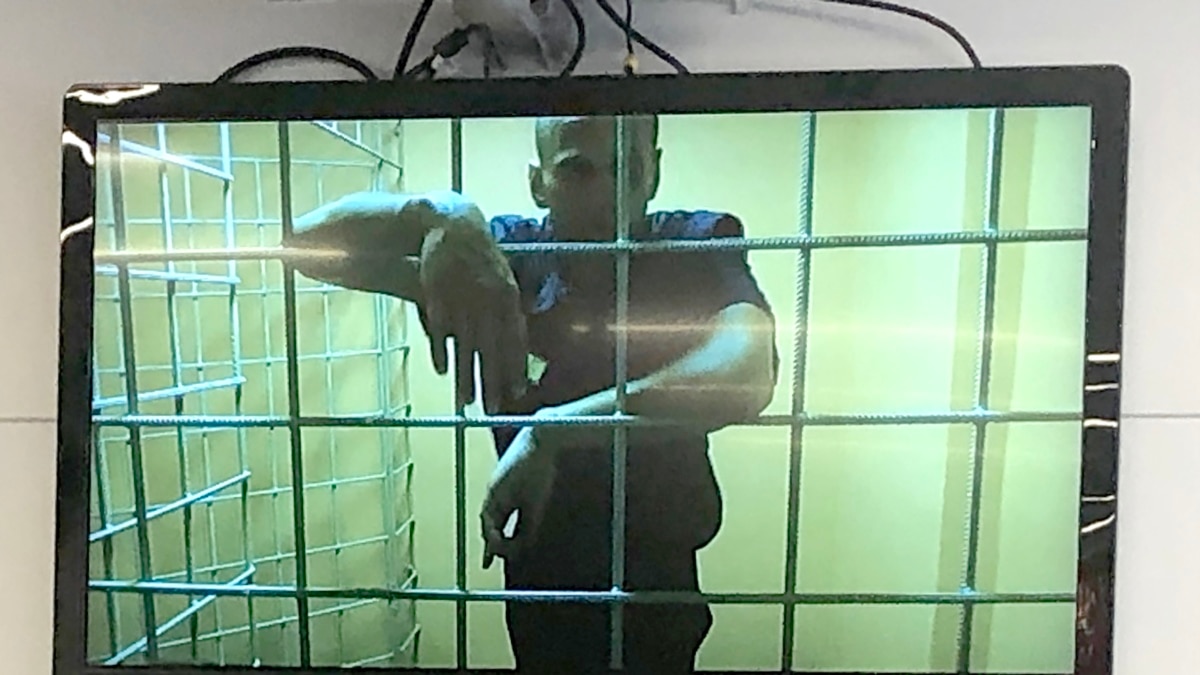 The Gulag.net human rights project published a video with Alexei Navalny from the Vladimir Colony No. 6, where the politician is serving a long term of imprisonment.
Footage of Navalny was recorded on a video recorder attached to the clothes of an FSIN employee. The employee himself reprimands the imprisoned oppositionist for wearing short sleeves. In response, Navalny points out that the clothes given to him were small. In the future, the politician's behavior was considered a "violation" and became the reason for his transfer to the SHIZO.
Gulagu.net emphasized that the footage with Navalny appeared to the project staff thanks to the release of the video archive of colony No. 6. Human rights activists promise to publish many videos from this archive in the near future. It is asserted that the facts of gross violation of human rights in the correctional institution are imprinted on them.
One of the leaders of the Russian opposition, Alexey Navalny, has been in prison since February 2021. Since then, he has repeatedly complained about the conditions of detention in the colony, which his lawyers and associates call "torture." The oppositionist, in particular, claimed that he was being asked about insomnia, was not provided with medical care, was deliberately placed in his cell with prisoners suffering from various diseases and who did not follow personal hygiene, and was also not allowed to communicate with defenders and relatives. Since August of last year, the administration of Vladimir Colony No. 6 has sent Navalny eleven times to a penal isolation cell – a cell measuring 2 by 3 meters, where the prisoner has to sit on an iron stool. The oppositionist spent more than a hundred days in the SHIZO, which affected his health. Navalny's lawyer said that the client's eyesight has deteriorated, he has stomach pains and has lost seven kilograms of weight.
At the beginning of February, it became known that Navalny will be transferred to a cell-type facility (PCT) for the maximum possible period of six months. PKT is a cell with a stricter regime of detention, where those convicted of malicious disorder are placed.
At the moment, several criminal cases are being investigated against Navalny. Among other things, the Russian authorities accuse him of terrorism and extremism. In total, the accused politician can spend about 30 years in prison.