About 30% of the population and 20% for business. The cost of loans has almost stabilized — NBU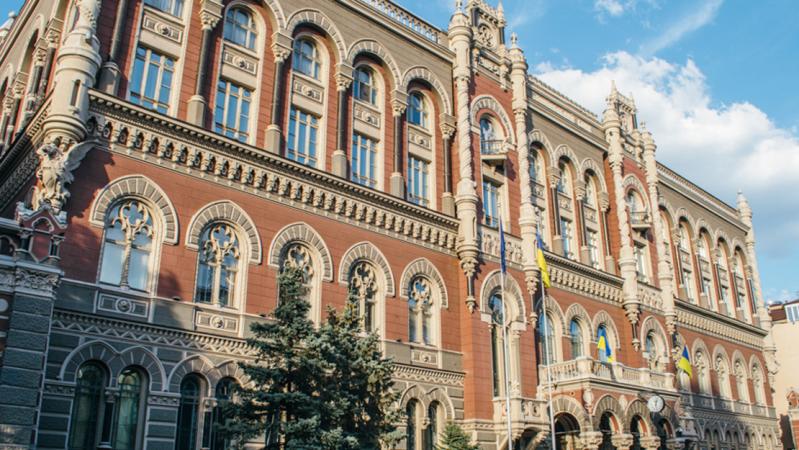 The cost of loans has almost stabilized. In the first quarter of 2023, rates on consumer loans to individuals fluctuated on average by about 30% per annum, on loans to economic entities – by about 20% per annum. This is discussed in the Bank Sector Review of the NBU for the first quarter of 2023.
Photo: bank.gov.ua 0
► Read the Ministry of Finance Telegram channel: the main financial news
According to the regulator, slightly higher rates were for loans to large enterprises, as they generate the highest risk of concentration for the bank and are not subject to the restrictions of the program "Accessible credits 5-7-9%".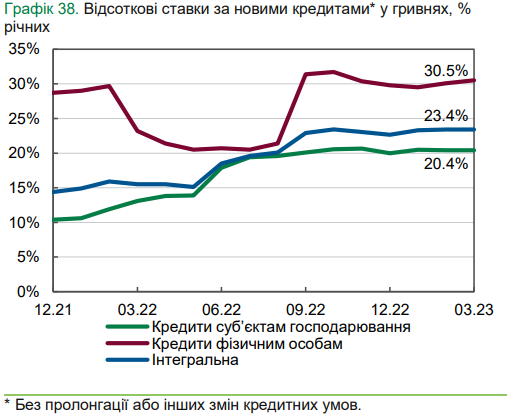 Read also: Over the past week, the business received available loans for 1.8 billion
The volume of net hryvnia loans to business entities decreased by 4.8% in the first quarter. The biggest decrease in hryvnia business lending occurred in Privatbank and foreign banks — by 8.4% and 6.2%.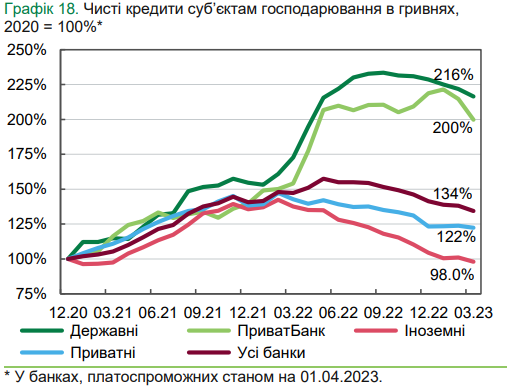 The decrease in net hryvnia loans to individuals slowed to 1.9% in the first quarter. In particular, Privatbank demonstrated growth in lending by 4.6%.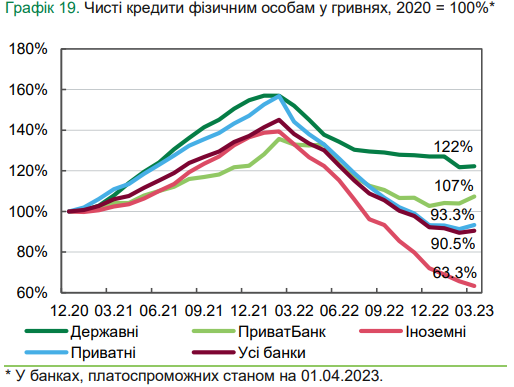 Conference "Invest Talk Summit" Find out how to make money on investments in 2023-2024! Details on the website.
Promo code for a 10% discount: minfin10.
🕵️ We created a small survey to learn more about our readers.
💛💙 Your answers will help us become the best, pay more attention to topics that are interesting to you. 🤗 We will be grateful if you find a minute to answer our questions.
Source: Ministry of Finance
Views: 16