Actions against the killing of homeless animals were held in Russia over the weekend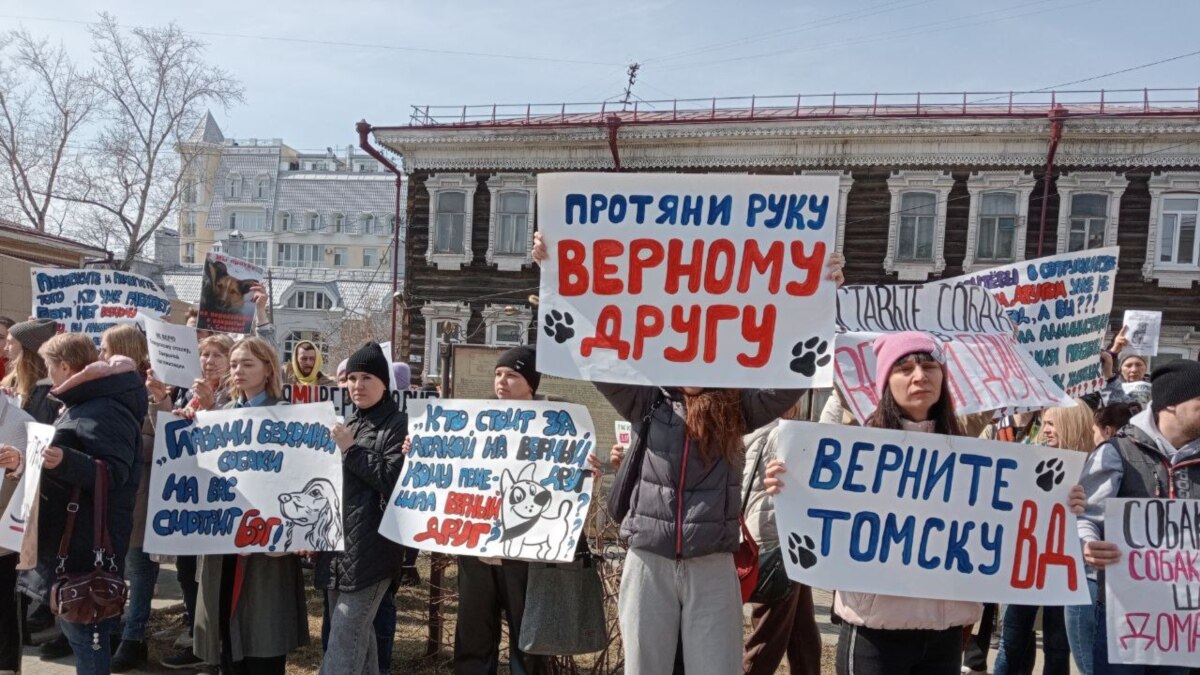 At the weekend, Russian cities held actions against the killing of homeless animals, caused by the corresponding bill.
In Ufa, the police detained the participants of individual pickets against the law on killing animals. Law enforcement considered the action "mass picketing" because of the general theme of the posters. The local deputy met with the picketers and asked them to give her proposals on the draft law.
A "Live Line" protest against the draft law was held in Moscow: almost two thousand people came to the presidential administration. They lined up to deliver appeals for the protection of animals. The police were on duty at the entrance to the building, but did not prevent the event from taking place.
Muscovites who spoke to "Kedro" noted that the problem is not the existing program, but that the officials are not implementing it. "This is a way to get funds. Unscrupulous contractors simply hang a tag from their ears," said singer and advisor to the governor of the Moscow region Ilona Bronevytskaya, who also came to the event.
In Ryazan, a rally agreed with the authorities against the killing of animals took place. About a hundred people came out on it. Those gathered unfurled posters, among which was the banner "Massacre against euthanasia". The authorities use the word "euthanasia" as a euphemism: the euthanasia procedure assumes that the animal is incurably ill and experiences unbearable suffering from it. The draft law proposes to allow the killing of healthy animals.
A few dozen people from Belgorod took part in a similar rally. They called to "make a choice in favor of life" and signed an appeal to the President of Russia Vladimir Putin with the demand to abandon the amendments.
Similar events were held in many Russian cities, including earlier. Last week, animal rights activists submitted more than 17,000 petitions from residents of 136 Russian cities to the State Duma. Russians urge not to pass a law allowing regional authorities to kill homeless animals. A public petition against the draft law has already been signed by more than 126 thousand people.
Now in Russia there is an OSVV program (Catching-Sterilization-Vaccination-Return), which involves the return of animals to their usual habitat, or their lifelong maintenance in municipal shelters.