An action against direct air traffic with Russia is taking place in Tbilisi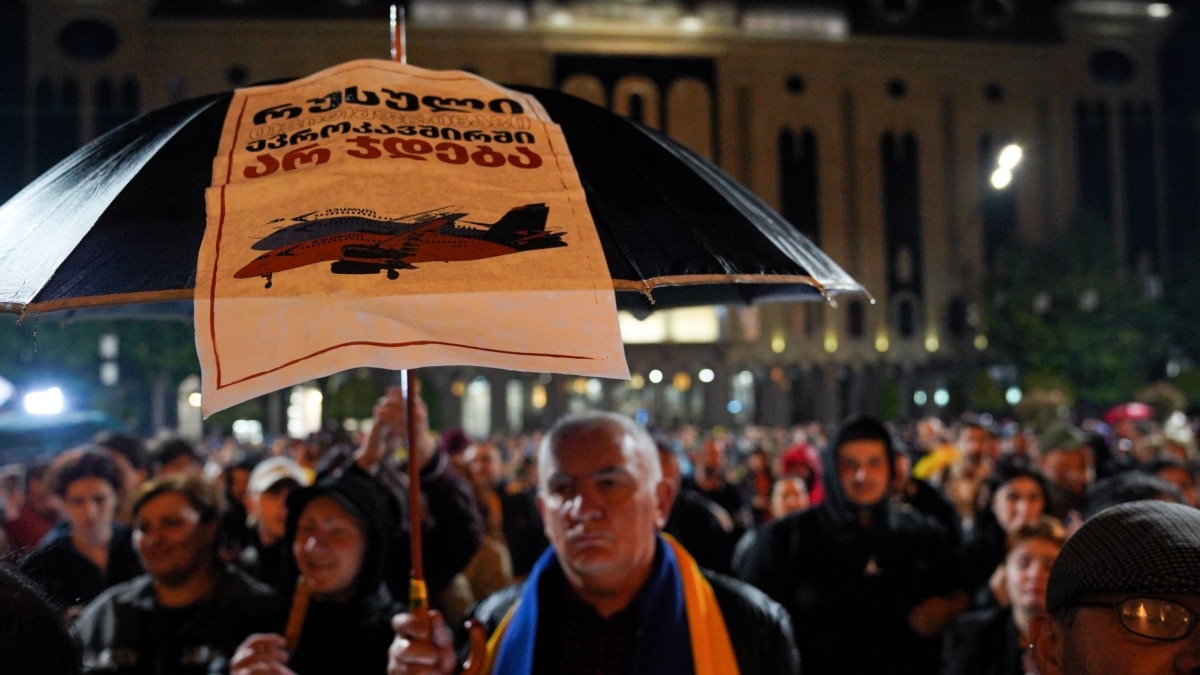 A protest against the resumption of direct air traffic with Russia is taking place in the center of Tbilisi near the Georgian Parliament building. Those gathered chant the slogans "no Russian law" and sharply criticize the decision of the Georgian authorities to allow direct flights between the two countries.
The Georgian service of Radio Liberty is conducting a live broadcast from the scene of the event.
As the participants of the action claim, the restoration of direct air traffic between Russia and Georgia exposes the country to a serious risk, and we may be left without the status of a candidate country for EU membership.
On Friday, the first Russian plane in four years landed at the Tbilisi airport. Georgian activists held a protest at the airport. The police detained at least six participants.
On May 10, Russian President Vladimir Putin lifted the ban on direct flights between Russia and Georgia and canceled the visa regime for Georgian citizens.
Five airlines submitted applications for direct flights between Russia and Georgia. On May 15, the Civil Aviation Agency of Georgia issued the first permission for flights to the country – to the Russian airline "Azimut". Later permission was received by the Georgian airline Georgian Airways.
On May 19, it became known that the Russian airline Red Wings also received permission. The Georgian authorities emphasized that only those airlines that are not under Western sanctions will be allowed to fly to the country.
Georgian President Salome Zurabishvili called the decision of the Russian authorities a provocation and unacceptable against the background of the continuation of the war in Ukraine. At the same time, the Georgian government and the ruling party "Georgian Dream" spoke in favor of the resumption of flights to Russia. It was emphasized that "a million Georgians" suffer from the lack of direct air traffic. The ruling party also stressed that Georgia will not impose sanctions against Russia due to the potential damage to its economy.
More news from Radio Liberty: