An activist wanted in Russia for anti-war graffiti was detained in Yerevan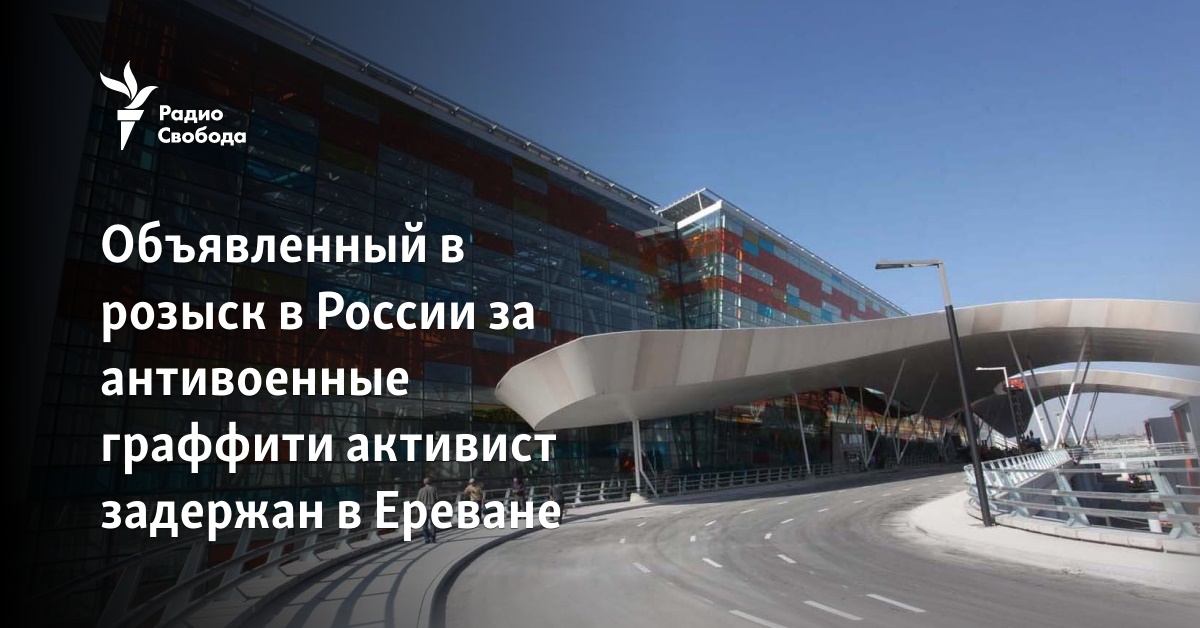 A Russian citizen was detained at the Yerevan airport, accused of vandalism by his family for anti-war graffiti. This was reported by the Armenian Service of Radio Liberty.
Moscow resident Nikita Kamensky was declared wanted by Moscow in early December. The reason was the anti-war inscriptions he painted in the north of Moscow, reported the publication "OVD-Info".
According to the alleged article in Russia, Kamensky faces arrest for up to three months. However, the investigation planned to reclassify the criminal case to a more severe part of the same article on vandalism, the publication notes.
According to "OVD-info" estimates, since the beginning of the invasion of Ukraine in February 2022, more than 450 people have been accused or suspected of criminal cases related to anti-war protests.
In February, a court in Kazakhstan arrested Denys Kozak, an anarchist wanted by Moscow, for 40 days. In Russia, he is accused of justifying terrorism because of the publication about the undermining of the Arkhangelsk FSB office in 2018. After his arrest, he requested refugee status from Kazakhstan, Kavkaz.Realii reported.