Baku and Yerevan declared their readiness to recognize territorial integrity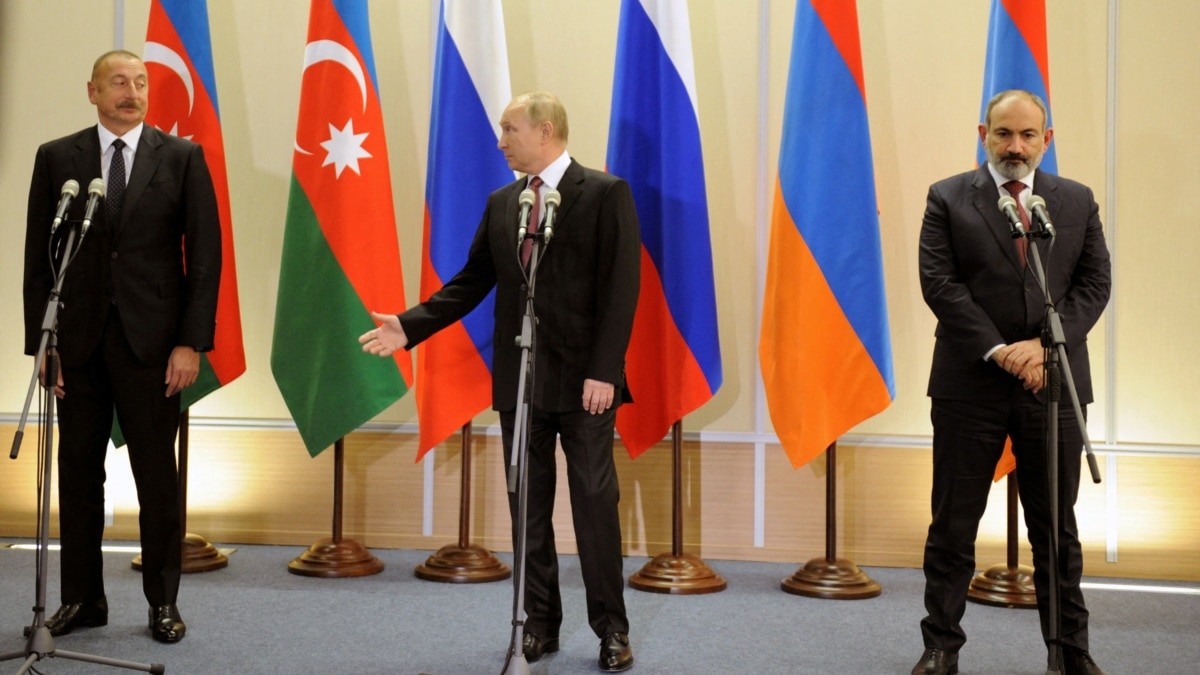 Armenia and Azerbaijan agreed on their readiness to mutually recognize each other's territorial integrity. Armenian Prime Minister Nikol Pashinyan stated this during the meeting of the Supreme Eurasian Economic Council in Moscow, Russian media reported.
President of Azerbaijan Ilham Aliyev said that Baku has no territorial claims against Armenia. According to Aliyev, the countries have an opportunity to reach a peace agreement after Yerevan expressed readiness to recognize the territorial integrity of Azerbaijan.
Last Monday, at a press conference in Yerevan, Pashinyan stated that Armenia recognizes the territorial integrity of Azerbaijan, which includes the self-proclaimed Nagorno-Karabakh (Armenian name Artsakh), but under the condition of ensuring the safety of the Armenian population.
On May 25, the leaders of Armenia and Azerbaijan will hold talks with the participation of Russian President Vladimir Putin. According to Kommersant, the parties will sign three joint documents at the meeting. One of them will be the fifth tripartite statement by Putin, Aliyev and Pashinyan since November 2020. The second document will concern the unblocking of transport communications in the South Caucasus.
The territory of Nagorno-Karabakh is considered part of Azerbaijan under international law. The population of the region is mainly made up of ethnic Armenians. Since the beginning of the 1990s, Baku has not controlled most of the region. Representatives of the Armenian community proclaimed an independent republic, which was not recognized by any country, including Armenia.
As a result of the short-term war, in the fall of 2020, Azerbaijan and Armenia, with the mediation of Russia, signed an agreement on the cessation of hostilities. According to the agreement, which provoked opposition protests in Yerevan, Baku returned to control a significant part of the territories of Karabakh and adjacent regions of Azerbaijan, which were occupied by Armenian troops in the early 1990s. Russian peacekeeping forces were placed in the region.
More news from Radio Liberty: