Car production in Russia has fallen to a historic low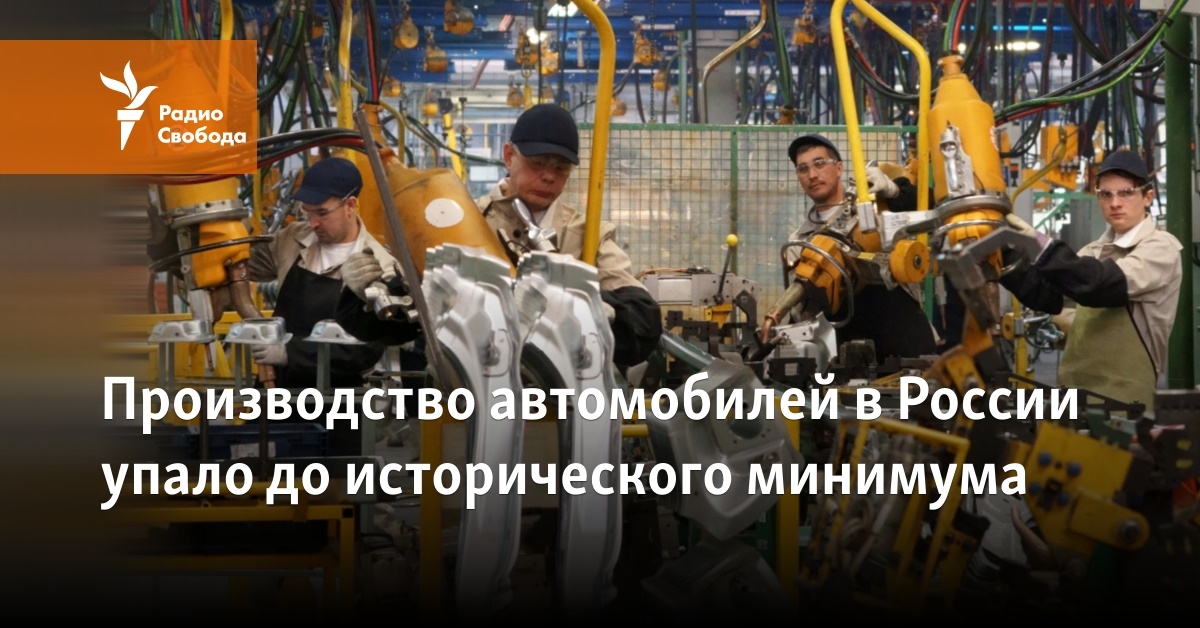 The volume of automobile production in Russia for 2022 fell by 60 percent, to a historic low of 620,000 cars. On February 27, Albert Karimov, deputy head of the Ministry of Industry, gave the statistics at the parliamentary hearing in the Federation Council.
Before that, the worst result per hour was the production of 729 thousand cars in 2009, against the background of the financial crisis and a sharp drop in demand. In other years, less than a million cars were never produced, according to Rosstat statistics.
After the start of the full-scale invasion of Ukraine, production in Russia was stopped by the largest international concerns. Some directly connected it with the war, others referred to the logistical problems that arose in the background of the war. Most of the European, American and Japanese manufacturers announced their withdrawal from the market.
Production was stopped, in particular, at the Avtotor plant, which assembled German BMWs, the Hyundai and Toyota plants in St. Petersburg, and two Volkswagen plants. The Renault Moscow plant and the manufacturer's controlling stake in the country's largest auto manufacturer AvtoVAZ were handed over to the state for two rubles. In addition, many large automobile component factories were stopped.
Because of this, the government had to allow the production of "simplified" models of cars made according to the standards of the 1990s. Against the backdrop of the departure of Western and Japanese manufacturers, dozens of Chinese manufacturers are entering the market, and automakers from Iran and Vietnam announced plans to start sales.