China refuses to buy Russian wheat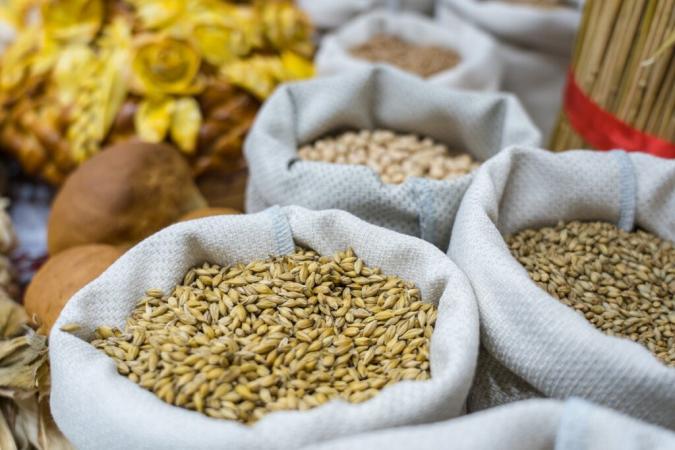 China is rapidly increasing its wheat imports, but among its suppliers, Russia is unexpectedly almost invisible, from which it actively buys other natural resources, such as oil or coal, reports Bloomberg with reference to data from Chinese customs.
0 ►Read "Ministry of Finance" on Instagram: the main news about investments and finances
Despite the declarations of the Chinese authorities that imports from Russia will be allowed, trade is hindered by a number of problems, including phytosanitary regulations and transport problems.
"Beijing's purchases of energy resources and aluminum increased sharply due to sanctions that reduced supplies to the West. Wheat is an exception in China's purchase from Russia," the message says.
The total volume of wheat imports in China increased by more than 60% compared to the previous year — to approximately 6 million tons in the first four months of the year.
Read: China increased exports to Russia to a record level
Australia supplies more wheat – almost 60%. Canada accounts for 18% of exports and only 0.5% for exports from Russia — 30,000 tons.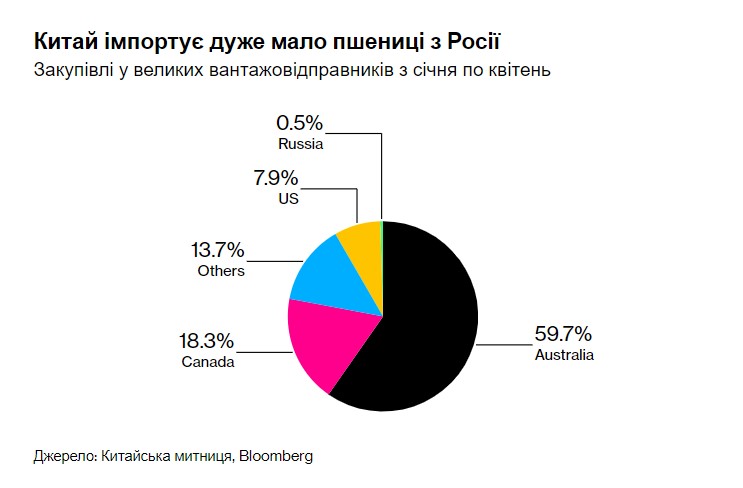 Prospects for the supply of wheat and meat will probably be considered at a business forum in China, where the participation of Russian officials is planned.
Conference "Invest Talk Summit" Find out how to make money on investments in 2023-2024! Details on the site.
Promo code for a 10% discount: minfin10.
🕵️ We created a small poll to get to know our readers better.
💛💙 Your answers will help us become the best, pay more attention to topics that are interesting to you. 🤗 We will be grateful if you find a minute to answer our questions.
Source: Ministry of Finance
Views: 8