"Citizens of the USSR" activist detained in Belgorod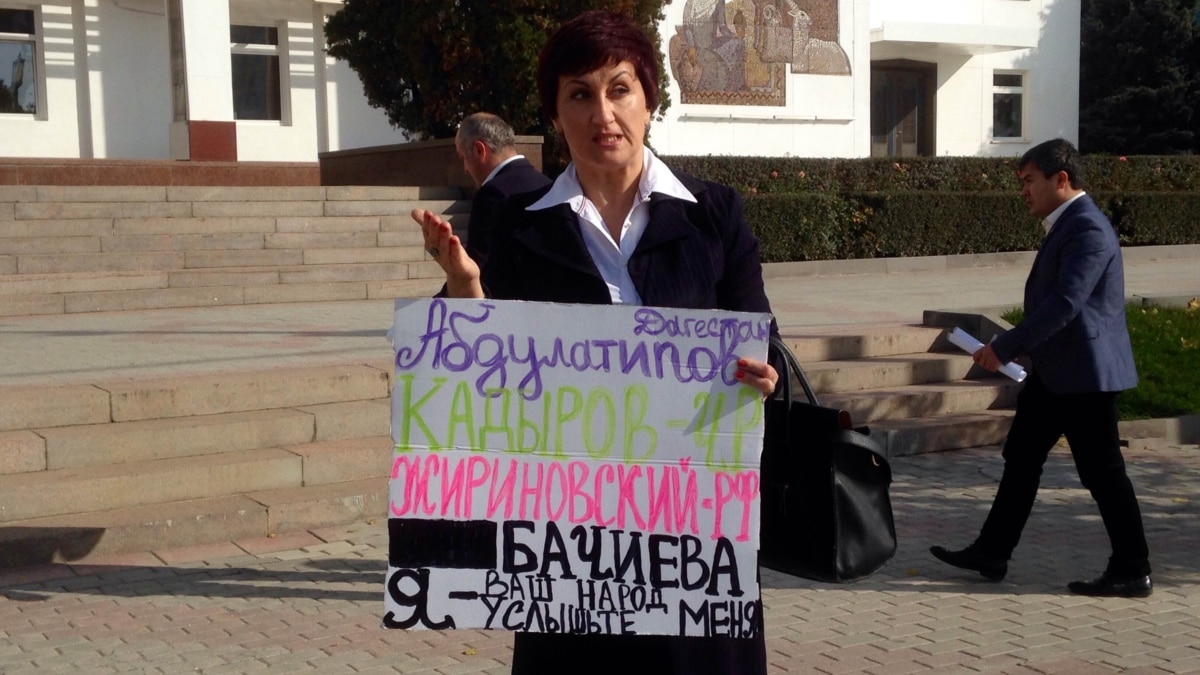 "Citizens of the USSR" activist from Dagestan Larisa Bachiyeva was detained in Belgorod. She is accused of organizing a cell of the extremist community. This is reported by Kavkaz.Realii. Earlier, Bachiyeva was put on federal wanted list after the movement's members were detained in Makhachkala.
Bachieva is going to be taken from Belgorod to Dagestan, operatives have already left for her, writes "Caucasian knot". The information about the detention is also confirmed by the Dagestan newspaper "Chernovyk". In January, Bachiyeva recorded a video appeal to the head of Dagestan, Sergei Melikov, with a request to stop her criminal prosecution.
Larisa Bachiyeva is known in Dagestan as a supporter of the restoration of the Soviet Union. In 2020, she held a car race, timed to the All-Union referendum of 1991 on the preservation of the USSR. In addition, Bachiyeva repeatedly went to the main square of Makhachkala with appeals to preserve the local lake Ak-Gel, which suffers from construction along the shoreline. In 2019, she participated in a picket demanding an investigation into the death of the Hasangusenov brothers, who were killed by law enforcement officers.
In March 2022, about 20 people were detained in the office of a group calling itself the "Makhachkaly Executive Committee of the DASSR" and the "Trade Union of the DASSR". They were later released, except for four activists against whom criminal cases were initiated, including Tatiana Fomina and Zainulla Abdullaev (according to the Chernovyk publication, his name is Zainal Abdullaev).
"Citizens of the USSR" believe that the USSR legally continues to exist, and the current Russian authorities and the laws passed by them are illegitimate, so it is possible not to pay taxes, not to pay housing and communal services and not to return loans. The all-federal structure of "citizens of the USSR" does not exist. This is a collective name for disparate groups that can cooperate with each other. Some of their regional organizations are recognized by the authorities as extremist.