Colombia will send 70 "cocaine behemoths" of drug lord Pablo Escobar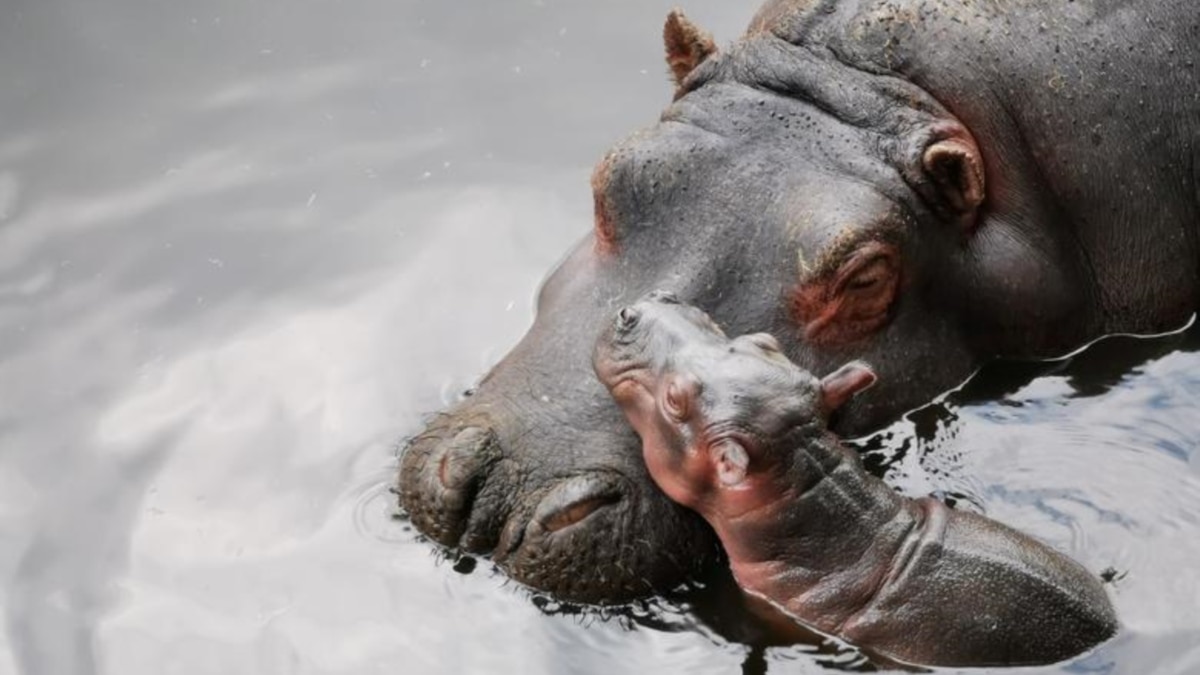 The authorities of Colombia will send 70 hippopotamuses to India and Mexico. These are descendants of animals that lived in the private zoo of drug lord Pablo Escobar. After the death of Escobar, hippopotamuses were released and multiplied so much that they already pose a threat to the ecosystem.
In the estate of the head of the Medellín cartel, Escobar, there was a menagerie in which exotic animals lived. In addition to zebras, bison, ostriches and other animals, there were four hippos: a male and three females. Escobar was killed by unknown people in 1993. Most of the animals from his estate were transferred to zoos, but the hippopotamus was released into the wild, as it was too difficult to transport them.
Hippos have taken root in Colombian rivers. Now their population is about 150 individuals and continues to grow. Zoologists worry that a species peculiar to Colombia may pose a threat to the existing ecosystem and local residents.
According to the governor of the Colombian province of Antioch, Anibal Gaviria, 60 hippopotamuses will be transferred to reserves in India, and another 10 – to Mexico. The governor clarified that neither India nor Mexico are recognized as countries of origin for hippos, but in the local reserves they will be able to effectively control their numbers, which was not possible in Colombia. The return of hippos to Africa, where they are an endemic species, is not allowed, – emphasized Gaviria.
Earlier, Colombian ecologists raised the issue of increasing the number of "cocaine behemoths" – that's what they call the offspring of hippopotamuses from Escobar's menagerie – in the vicinity of his former ranch. Local residents reported encounters with aggressive animals. In 2020, a hippo severely injured one of the residents. Biologists called for the animals to be shot, but the authorities preferred milder options, considering that in their family – in Africa – hippopotamuses are under threat of extinction.