Crypto exchange Hotbit announced its closure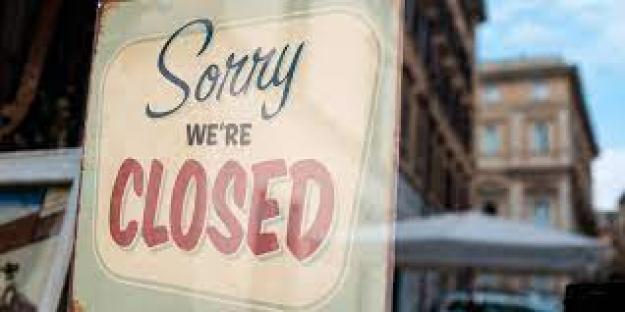 Crypto exchange Hotbit announced its closure, operations on the platform were stopped at 7:00 a.m. on May 22. In its message, the exchange team asks all users to withdraw their remaining assets by 07:00 on June 21.
4
►Read "Ministry of Finance" on Instagram: the main news about investments and finances
The reason for closing the stock exchange
Centralized Exchange (CEX) Hotbit was founded in early 2018. Since then, according to her data, about 5 million people from all over the world have used the platform's services. The decision to close is based on several reasons. The first of them was the deterioration of working conditions due to the suspension of operations in the summer of 2022 during the investigation of one of its former employees, as well as the outflow of funds from centralized platforms as a result of the collapse of FTX and a number of bank bankruptcies in the United States. Another reason, according to Hotbit, was a change in trends in the crypto industry. The report notes that the industry has begun to develop in two directions: part of the participants accept regulatory rules, the other part becomes more decentralized. "Centralized exchanges are becoming increasingly unwieldy, with very complex and interconnected businesses that are difficult to comply with regulatory norms or decentralization standards, and are unlikely to follow long-term trends," the Hotbit team believes. In addition, many risks arise due to uncertainty in the industry, the announcement says. The exchange supported more than 2 thousand digital currencies, the Hotbit team has now recognized that the operating model of supporting a wide range of assets is unsustainable from the point of view of risk management.
Read: What can be bought with cryptocurrency in Ukraine
The suspension of operations and the blocking of Hotbit funds by law enforcement agencies in August 2022 occurred due to an investigation into the former manager of the exchange, who resigned from it in April 2022. As the platform later reported, a former employee joined the GameFi project in 2021 while working at Hotbit, which was a serious violation of the internal rules of the exchange. The investigation was conducted in relation to GameFi, but suspicion also fell on Hotbit, part of whose funds were frozen. The investigation process was very slow, the exchange explained, and despite the fact that no violation of the law on the part of Hotbit was found, the frozen assets could not be quickly unblocked according to the rules of court proceedings. This caused liquidity problems on Hotbit.
Conference "Invest Talk Summit" Find out how to make money on investments in 2023-2024! Details on the site.
Promo code for a 10% discount: minfin10.
🕵️ We created a small poll to get to know our readers better.
💛💙 Your answers will help us become the best, pay more attention to topics that are interesting to you. 🤗 We will be grateful if you find a minute to answer our questions.
Author:
Editor of the news feed Yaroslav Holoborodko Writes on the topics: Macroeconomics, stock market, cryptocurrency
Source: Ministry of Finance
Views: 22