Deutsche Bank will pay $75 million to victims of American billionaire Jeffrey Epstein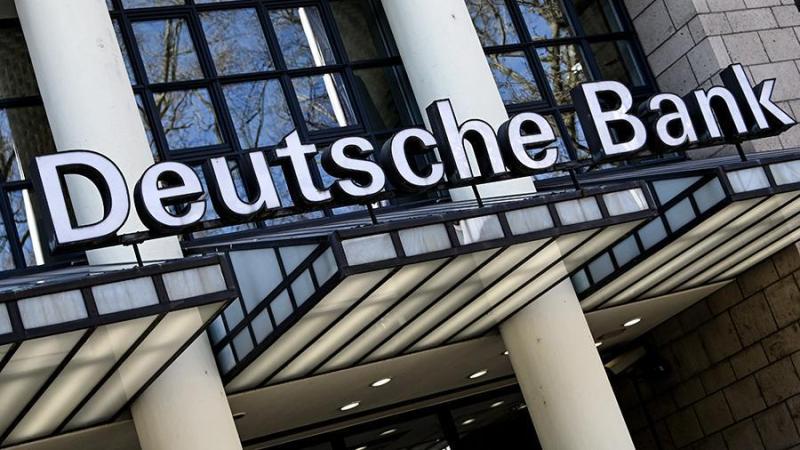 Deutsche Bank has agreed to pay $75 million to victims of Jeffrey Epstein's sexual assault to settle a lawsuit filed last year. The lawsuit against Deutsche Bank is based on the fact that the bank played a role in assisting Epstein in human trafficking for the purpose of sexual exploitation. This was reported by The New York Times with reference to the lawyers of the victims.
Photo: finbalance.com.ua 0
► Read "Ministry of Finance" on Instagram: the main news about investments and finances
The settlement amount serves as compensation for the victims and acknowledges the bank's alleged involvement in the actions of American billionaire Jeffrey Epstein. Deutsche Bank seeks to resolve the legal dispute and provide compensation to those who suffered from Epstein's actions.
Epstein's restitution fund was created a few months after he committed suicide while in federal prison awaiting trial on sex-trafficking charges.
According to the investigation, between 2002 and 2005, Epstein sexually exploited dozens of underage girls in his homes in New York and Palm Beach. At the same time, some of the girls were 14 years old.
The fund paid out more than $125 million to Epstein's victims, many of whom were teenage girls. In addition, about $20 million was paid to other victims who did not require compensation from the restitution fund.
Read also: Deutsche Bank will close its IT centers in the Russian Federation. 500 workers to be laid off – Financial Times
The previous settlement closes another chapter in Deutsche Bank's relationship with Epstein, which began in 2013 and lasted until the end of 2018. In 2020, Deutsche Bank agreed to pay $150 million to New York regulators to settle claims related to the fact that the bank repeatedly missed Epstein's suspicious transactions and ignored clear signals about his activities.
Deutsche Bank took Epstein as a client after JPMorgan Chase, which had been his main bank for about 15 years, ended cooperation with him.
Victims' lawyers also sued JPMorgan, arguing that the bank also ignored Epstein's warning signals and benefited financially from his human trafficking operations.
Patricia Wexler, a spokeswoman for JPMorgan Chase, declined to comment on Deutsche Bank's preliminary arrangements, but said in a statement: "In hindsight, we understand that the communication with Epstein was a mistake, and we regret it, but we do not believe we broke the law." .
Conference "Invest Talk Summit" Find out how to make money on investments in 2023-2024! Details on the website.
Promo code for a 10% discount: minfin10.
🕵️ We created a small survey to learn more about our readers.
💛💙 Your answers will help us become better, pay more attention to topics that are interesting to you. 🤗 We will be grateful if you find a minute to answer our questions.
Author:
News editor Roman Myronchuk writes on the following topics: Economy, finance, banks, cryptocurrencies, investments, technologies
Source: Ministry of Finance
Views: 8