Dividends of the world's largest companies for the first quarter of 2023 reached a record
The cumulative volume of dividends paid by the world's largest companies in January-March 2023 grew by 12% year-on-year, reaching a record for the first quarter of $326.7 billion, according to a study by Janus Henderson Investors.
Photo: agroportal.ua 0
► Read the Telegram channel "Ministry of Finance": the main financial news
Dividend payments
Growth was mainly ensured by the payment of special dividends. Large special dividends were paid by vehicle manufacturers, analysts note.
At the same time, basic growth, which does not take into account special dividends, the influence of the exchange rate and other technical factors, was much slower and amounted to 3%.
Read: The largest dividends of Dow-2023: how to make money in falling markets​
About half (48%) of dividend payments in the first quarter fell on American companies, mainly representing the construction and technological sectors, as well as the healthcare sector. Meanwhile, mining companies have reduced payments to shareholders amid falling raw material prices;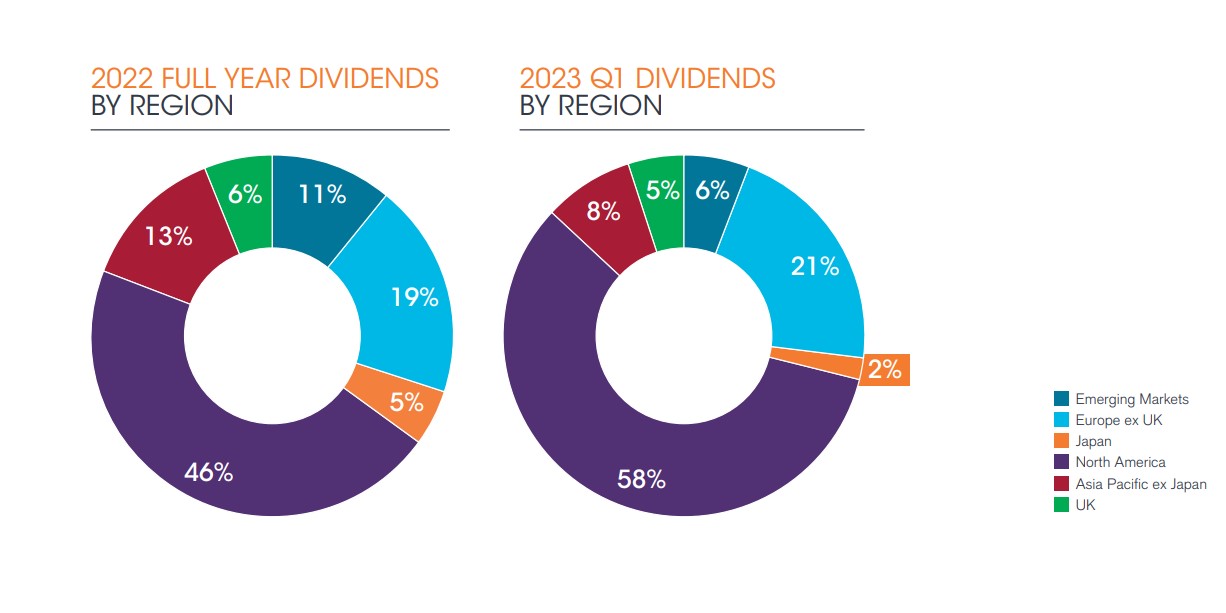 In Europe, Switzerland "held back" the main indicator, but it still jumped thanks to large special dividends in Germany and Denmark;

In emerging markets, special dividends boosted overall sales, but cutbacks at mining companies in Brazil, Mexico and India still weighed on underlying growth rates.
Read: Adidas announced the first annual losses in three decades and cuts dividends after the scandal with Kanye West
In general, special dividends increased the overall growth by 8.4 percentage points. in the first quarter.
Exchange rate fluctuations had a significant negative impact in 2022, and this effect continued in the first quarter of 2023, reducing the overall indicator by 1.7%.
Source: Ministry of Finance
Views: 11