FUIB will credit exporters within the framework of the ECA support program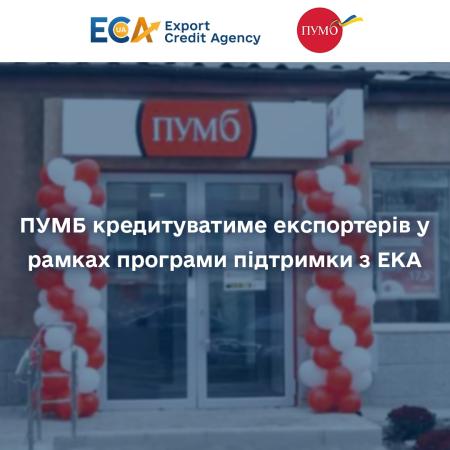 The First Ukrainian International Bank (PUIB) concluded an agreement with the Ukrainian Export Credit Agency (EKA) on cooperation within the framework of the bank's portfolio risk insurance program for loans granted for the fulfillment of export contracts.
0
The purpose of this program is broad support, restoration and increase of the presence of Ukrainian manufacturers and suppliers of works and services on world markets. Due to EKA's insurance of the bank's risks related to the issuance of loans for foreign economic contracts, FUIB will be able to provide loans to exporting clients based on simplified collateral requirements.
This means that now, in order to obtain a loan of up to UAH 5 million within 1 year, the client will only need to provide property rights under the export contract and a guarantee from the owner. Combining the program with "Affordable loans 5−7−9%" will allow customers to borrow at preferential interest rates.
Representatives of small, medium and large businesses can count on such support from FUIB.
As a reminder, the portfolio insurance of loans for the implementation of export agreements under simplified security requirements was introduced by the Ministry of Economy of Ukraine and EKA in cooperation with Ukrainian banks in the summer of 2022. Today, this is the most effective instrument for supporting exporters in war conditions.
Source: Ministry of Finance
Views: 23