Gas prices in Europe fell below $300 for the first time in two years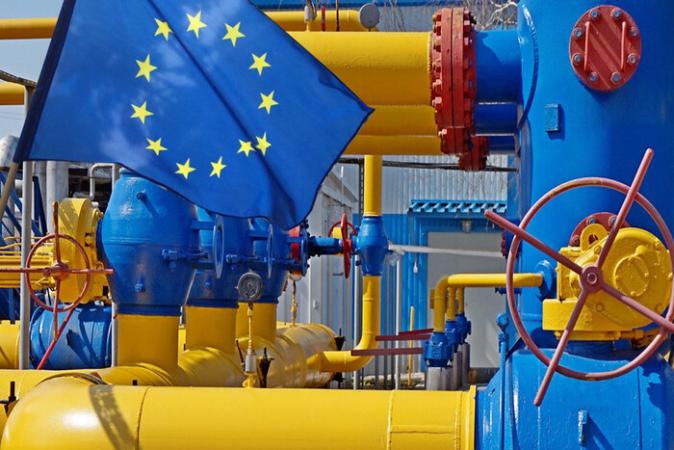 The price of June futures at the TTF hub in the Netherlands decreased by 5.3%, falling to a minimum of €26.3 per 1 MWh, or $296.42 per 1 thousand. cube. m, taking into account the current exchange rate on the Forex market, as evidenced by the data of the ICE exchange. Below $300 for 1 thousand. cube. m gas price last fell two years ago — on May 20, 2021.
2
► Read the Telegram channel "Ministry of Finance": the main financial news
Price drop
Prices for European gas are falling, as a weak regional economy threatens the outlook for demand, writes Bloomberg.
In particular, the data released on Thursday, May 25 showed that the German economy has entered a recession: the country's GDP has been shrinking for the second quarter in a row. In the first quarter, the decrease was 0.3%, and in the fourth – 0.4% in a quarterly comparison. This result was partly caused by the high prices for energy carriers last year.
According to Danske Commodities senior portfolio manager Philippe François, the gas market in Europe is currently oversaturated.
First, demand from the European industry shows sluggish dynamics. The PMI index, which tracks manufacturing activity in the eurozone, shrank this month at the fastest pace since the pandemic shut down factories three years ago. In May, the index amounted to 48.5 points, which indicates a slowdown in activity in the sector.
In addition, gas reserves in the region are now much higher than a year ago. On May 23, stocks in Europe's warehouses amounted to 66.48% of full capacity, a year earlier they did not exceed 44%. Philippe Francois noted that if nothing changes, the prices will probably decrease again in July.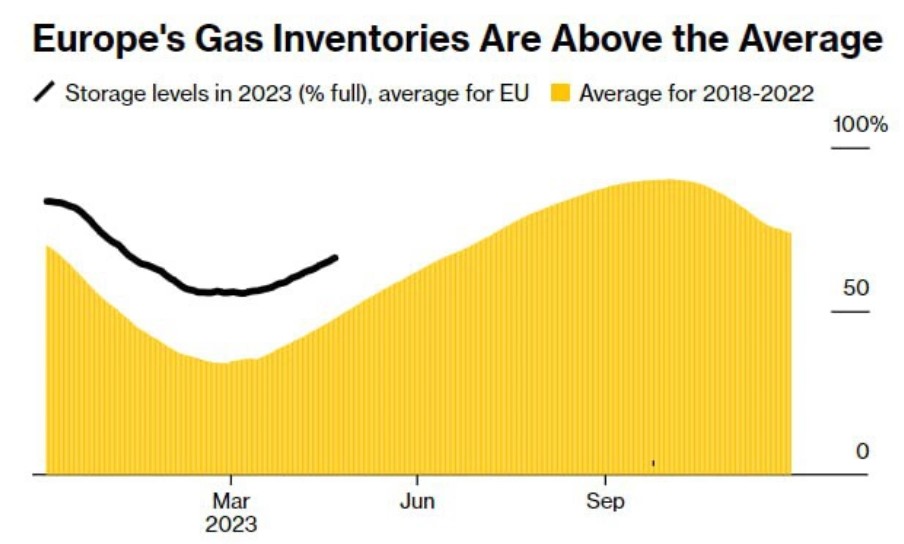 At the same time, the Chinese economy is showing weak growth, contrary to expectations. Therefore, the demand for LNG in the country is not growing, despite the drop in prices.
As Bloomberg writes, the country's largest LNG importers are absent from the spot market and even offer to sell their batches of raw materials. Smaller buyers, who are beginning to take advantage of cheaper gas in the region, cannot withstand the general weakness of prices on the market.
Conference "Invest Talk Summit" Find out how to make money on investments in 2023-2024! Details on the website.
Promo code for a 10% discount: minfin10.
🕵️ We created a small survey to learn more about our readers.
💛💙Your answers will help us become the best, pay more attention to topics that are interesting to you. 🤗 We will be grateful if you find a minute to answer our questions.
Source: Ministry of Finance
Views: 18