Germany's economy entered recession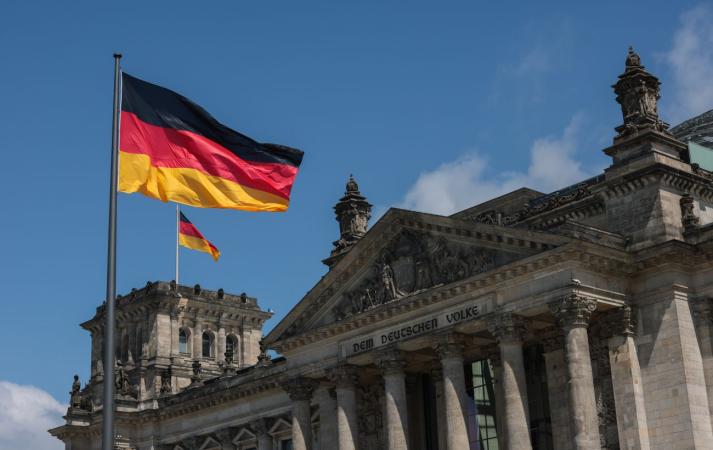 Germany's economy has been shrinking for two quarters in a row, which suggests a technical recession in the largest economy of the European Union. Spiegel writes about this with reference to new data of the Federal Statistical Office, reports European Truth.
0
► Read the Telegram channel "Ministry of Finance": the main financial news
Reduction of GDP
It is noted that the gross domestic product (GDP) decreased from January to March by 0.3% compared to the previous quarter, and thus the economy contracted for the second quarter in a row.
If two quarters in a row are negative, then they are talking about a technical recession.
"The frequently used criterion of a technical recession has been fulfilled. The large-scale increase in prices for energy carriers was felt in the winter months," commented Chief Economist Jörg Kremer of Commerzbank.
Read: Locomotive of Europe: why Germany is so rich and what crises threaten it
Economic growth has slowed down due to a reduction in private consumption. In the first quarter, it fell by 1.2%. One of the reasons is probably the loss of purchasing power by consumers due to high inflation.
Government consumption also decreased by 4.9%. In addition, positive momentum was given by investments, which grew by 3.9%. Foreign trade also supported the economy.
At the same time, a significant rise is not yet predicted. The Bundesbank expects at least slight growth in the spring.
"In the second quarter of 2023, economic output should again increase somewhat," says the current monthly report. The elimination of bottlenecks in supply, a large portfolio of orders and lower prices for energy carriers should ensure the recovery of the industry.
Read: Germany lost $100 billion due to Russia's war against Ukraine
The federal government expects GDP growth of 0.4% this year. In 2024, a stronger growth of 1.6% should occur. For comparison: last year the growth was 1.8%.
Source: Ministry of Finance
Views: 18