How the real estate market has changed and where construction has resumed – LUN research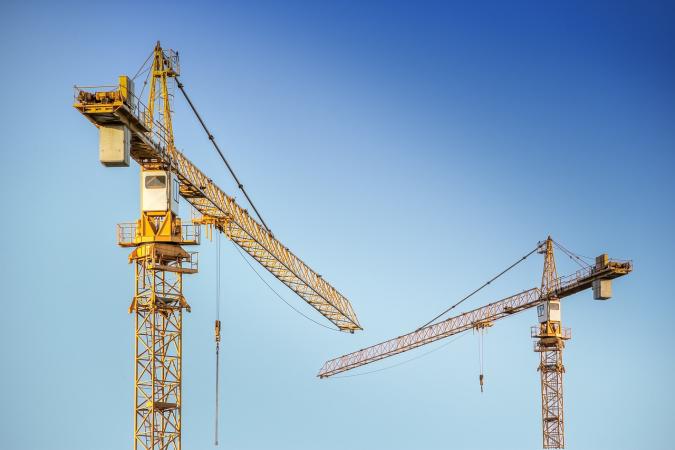 Last year, real estate sales on the primary market decreased by 8-12 times, on the secondary market by a third. This is evidenced by data from LUN studies.
Photo: pixabay.com 3
► Read the "Ministry of Finance" page on Facebook: главные финансовые новости
"According to the sales estimate, calculated on the basis of developer surveys in the Syndicated Survey from LUN, sales in the primary market decreased by 8-12 times in 2022 compared to 2021," the study says.
According to the Ministry of Justice, sales on the secondary market decreased by 3 times during the war. In 2022, about 100 thousand apartments were sold on the secondary market, while in 2021 – 320 thousand.
Open sale of apartments in new buildings
As of May, compared to the pre-war level, more than 90% of housing estates in the western regions of Ukraine opened sales of apartments in new buildings. In Kyiv, 79% of residential properties opened sales.
Also, 36% of Zaporizhzhya Zh K have already resumed sales, despite the immediate proximity to the zone of active hostilities, 26% of Kharkiv, and 71% of Dnipropetrovsk. Sales have not yet opened in the Kherson region.
LUN noted that we are talking about those residential complexes that sold apartments before February 24, 2022, in which there were already transactions for sale or those who noted on their resources that they were opened.
Resumption of construction
As of May 2023, construction in the housing complex resumed in the following areas:
54% Kyiv,
60% Kyiv region,
44% Chernihiv region,
32% Zaporozhye region,
17% Kharkiv region,
71% Dnipropetrovsk region,
66% Odessa region.
In the Kherson and Kirovohrad regions, housing construction has not yet resumed.
Conference "Invest Talk Summit" Find out how to make money on investments in 2023-2024! Details on the website.
Promo code for a 10% discount: minfin10.
🕵️ We created a small survey to learn more about our readers.
💛💙 Your answers will help us become the best, pay more attention to topics that are interesting to you. 🤗 We will be grateful if you find a minute to answer our questions.
Source: Ministry of Finance
Views: 17