In Crimea, a tattoo artist was forced to apologize for her tattoo in Ukrainian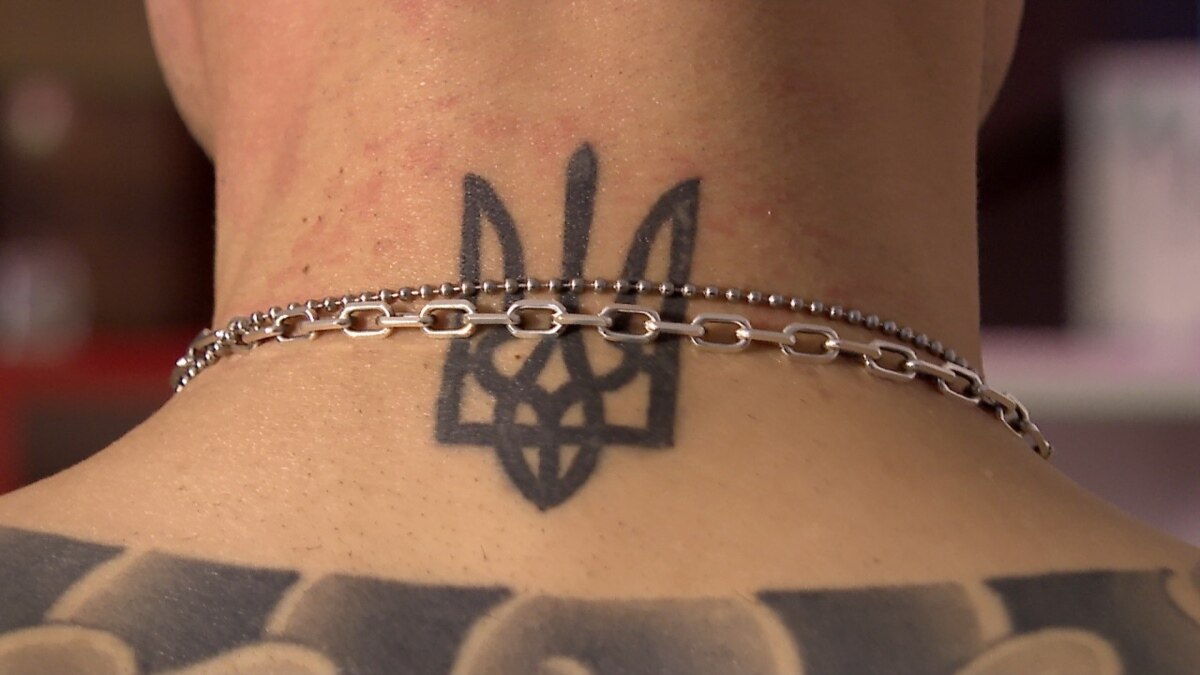 A tattoo artist in Sevastopol in the annexed Crimea was forced to publicly apologize for the work she did. At the client's request, she made him a tattoo with the inscription "Crimea is Ukraine" in Ukrainian.
In a video posted on one of the pro-government Telegram channels, tattoo artist Olesya Golubenko declares her remorse, support for the "special military operation" (as Russia calls the war in Ukraine) and her readiness to face punishment.
Golubenko published a photo of the tattoo on her website as an example of her work. After that, pro-Russian channels in social networks started harassing the master. "Mediazon" publication suggests that after the scandal on the Internet, Golubenko was detained by law enforcement agencies, and the police department drew up a report on her discrediting the army.
From the annexed Crimea, there are periodic reports of persecution of local residents for actions that the local authorities interpret as support for Ukraine. For example, on March 10, the court fined a resident of Bakhchisaray 50,000 rubles for singing the Ukrainian national anthem. She was also blamed for the discrediting of the Russian army.
The administrative article on the discrediting of the Russian army appeared shortly after its attack on Ukraine. Discreditation in Russia is considered, for example, to use the word "war" instead of "special military operation" in relation to the war with Ukraine. The article provides for a fine of up to 50,000 rubles, and for repeated violations, a criminal case with a penalty of up to five years in prison is threatened.
According to "Mediazona", since the beginning of Russia's war with Ukraine, almost six thousand cases have been filed under the administrative article on the discrediting of the Russian army. During the war, almost 20 thousand Russians were detained for their anti-war stance, according to the human rights project "OVD-Info".