In Spain, four suspects were arrested for hanging an effigy of Real Madrid player Junior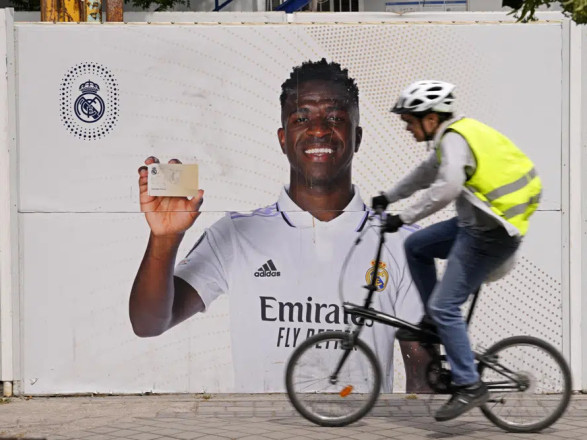 In Spain, four suspects were arrested for hanging an effigy of Real Madrid player Junior
The Spanish police detained four suspects in hanging an effigy of the player of the Spanish football club "Real" Vinicius Junior on the highway in Madrid in January 2023. He writes about it, referring to CNN.
"Three of the detainees are known to be active members of a radical fan group of a football club from Madrid… The investigation carried out by the police with the help of collected evidence, witnesses and open-source digital studies, among other things, led to the identification of four men suspected of the crime", – said in police statement.
Law enforcement officers added that three fans belonging to an ultra group were previously identified at "high-risk" matches, in a request by the police to suppress violence in sports.
It is noted that the incident occurred in the capital of Spain near the training center of "Real" before the quarter-final match of the Spanish Cup against "Atlético" on January 26. The effigy of the football player was dressed in a Real Madrid T-shirt with the name of Vinysius and the number 20 on the back. Next to him hung a banner with the inscription: "Madrid hates Real".
The arrests occurred two days after the last case of racial abuse against the Brazilian forward in the game of the championship of Spain against Valencia.
Argentine football player Lionel Messi will play next season in Saudi Arabia under a "big" agreement. Earlier, the PSG club suspended the football player for an unauthorized trip to Saudi Arabia, where he is a tourism ambassador.
Views: 11