"is Recovery": in the first week, Ukrainians submitted more than 10,000 applications for assistance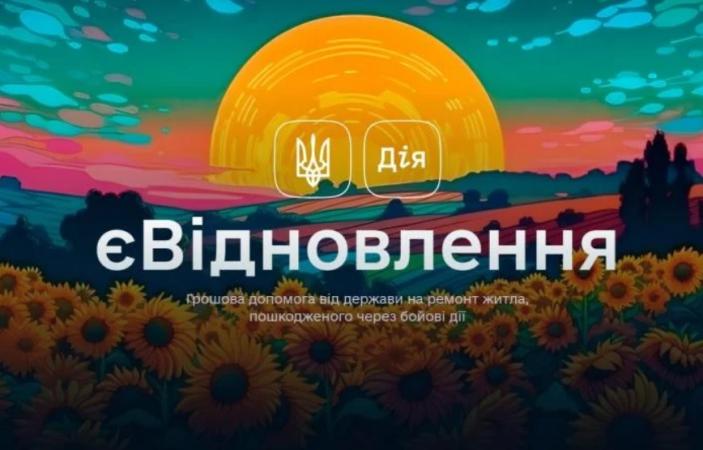 During the first week of operation of the program of state assistance for the restoration of damaged housing "eVidnovnaliya" Ukrainians submitted more than 10,440 applications for the payment of benefits. This was reported by the press service of the Ministry of Infrastructure.
Photo: diia.gov.ua 0
► Read the "Ministry of Finance" page on Facebook: главные финансовые новости
Restoration of housing
More than 56% of the declarations relate to assistance for the restoration of the apartment,
43.4% – a private house,
less than 1% – second residential premises.
Where was the most submitted application
Residents submitted the most applications:
Kharkovskaya (3554 applications),
Kievskaya (2852),
Nikolaevskaya (870),
Donetsk (688),
Kherson (649) regions.
It should be noted that further commissions, which will be created at the local self-government bodies, will process the applications and begin a direct inspection of housing. As of May 17, 108 such commissions have already been created.
Read on также: Ukrainians are massively complaining about problems when applying for "eRecovery". What to do in this case
Let's remind
The "Ministry of Finance" wrote that on May 10, the program of state aid for the restoration of damaged housing "eVidnovnelnya" was launched in Ukraine.
The service can be used by all citizens of Ukraine whose housing was damaged as a result of hostilities and is subject to restoration. This applies to apartments, private houses and other residential premises, for example, rooms in a hostel.
However, citizens who have already repaired their housing cannot yet apply for state assistance.
On the first day of operation of the "eRecovery" program, a failure occurred because the system could not withstand the load.
Conference "Invest Talk Summit" Find out how to make money on investments in 2023-2024! Details on the website.
Promo code for a 10% discount: minfin10.
🕵️ We created a small survey to learn more about our readers.
💛💙 Your answers will help us become the best, pay more attention to topics that are interesting to you. 🤗 We will be grateful if you find a minute to answer our questions.
Source: Ministry of Finance
Views: 21