Ministry of Energy: As a result of night shelling, more than 20 settlements were left without electricity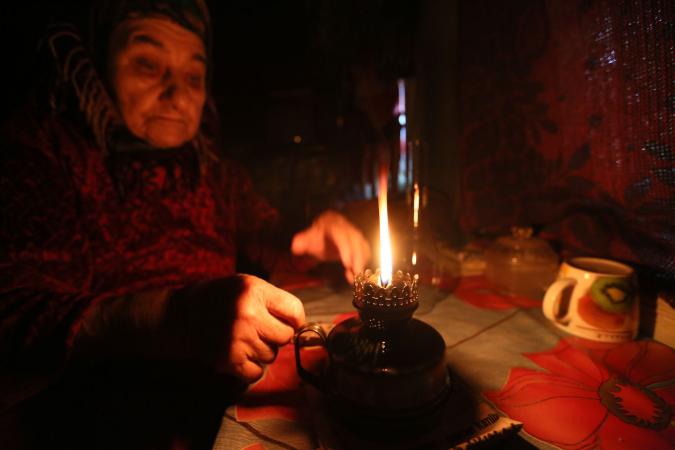 As a result of nighttime massive shelling, energy infrastructure objects were hit, and more than 20 settlements were left without power. This is stated in the message of the Ministry of Energy.
0
►Read the Telegram channel "Ministry of Finance": the main financial news
Rocket fire
"At night, the enemy launched another massive missile-drone attack on the entire territory of the country. There is damage to and damage to energy infrastructure," the message says.
In particular, overhead power lines in the Khmelnytsky region were cut off due to shelling. In the region, 3 settlements were cut off, 1.7 thousand people remained without electricity. consumers
Also, as a result of the last massive shelling, 2 settlements in the Zaporozhye region, 3 settlements in the Nikolaev region were cut off.
In the Kherson region, 15 settlements were cut off, and almost 12,000 consumers were left without electricity. Everything is already healed.
Several air lines were also disconnected in the Donetsk region. 5 settlements, more than 20 thousand subscribers remained without power. A de-energized mine, where several people were at that time.
As a result of the preliminary shelling, some consumers in the Donetsk, Zaporozhye, Sumy, Kharkiv, Kherson, and Chernihiv regions remain without power.
Conference "Invest Talk Summit" Find out how to make money on investments in 2023-2024! Details on the site.
10% discount promo code: minfin10.
🕵️ We created a small survey to learn more about our readers.
💛💙 Your answers will help us become the best, pay more attention to topics that are interesting to you. 🤗 We will be grateful if you find a minute to answer our questions.
Source: Ministry of Finance
Views: 16