NBU issued a commemorative medal "Mariupol Drama Theater — a place of indescribable pain" (photo)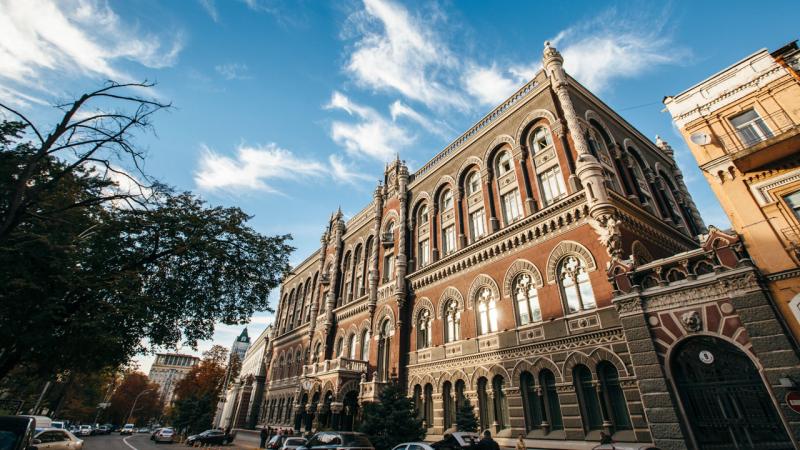 On May 30, the National Bank issued a commemorative medal "Mariupol Drama Theater – a place of inexpressible pain", dedicated to one of the most tragic pages in the history of the brutal crimes of the Russian army against the civilian population of Ukraine. This was reported by the press service of the NBU.
Photo: bank.gov.ua 0
► Read the Ministry of Finance Telegram channel: the main financial news
"The witness of the crime was the Mariupol Drama Theater, which in the spring of 2022 was filled not with spectators, but with hundreds of Mariupol residents hiding from the Russian bombings. But the enemy, disregarding the laws of warfare, purposefully dropped a high-powered aerial bomb on the theater on March 16, under the rubble of which hundreds of people died – mostly women, children, and the elderly. We remember!" – says the message.
Obverse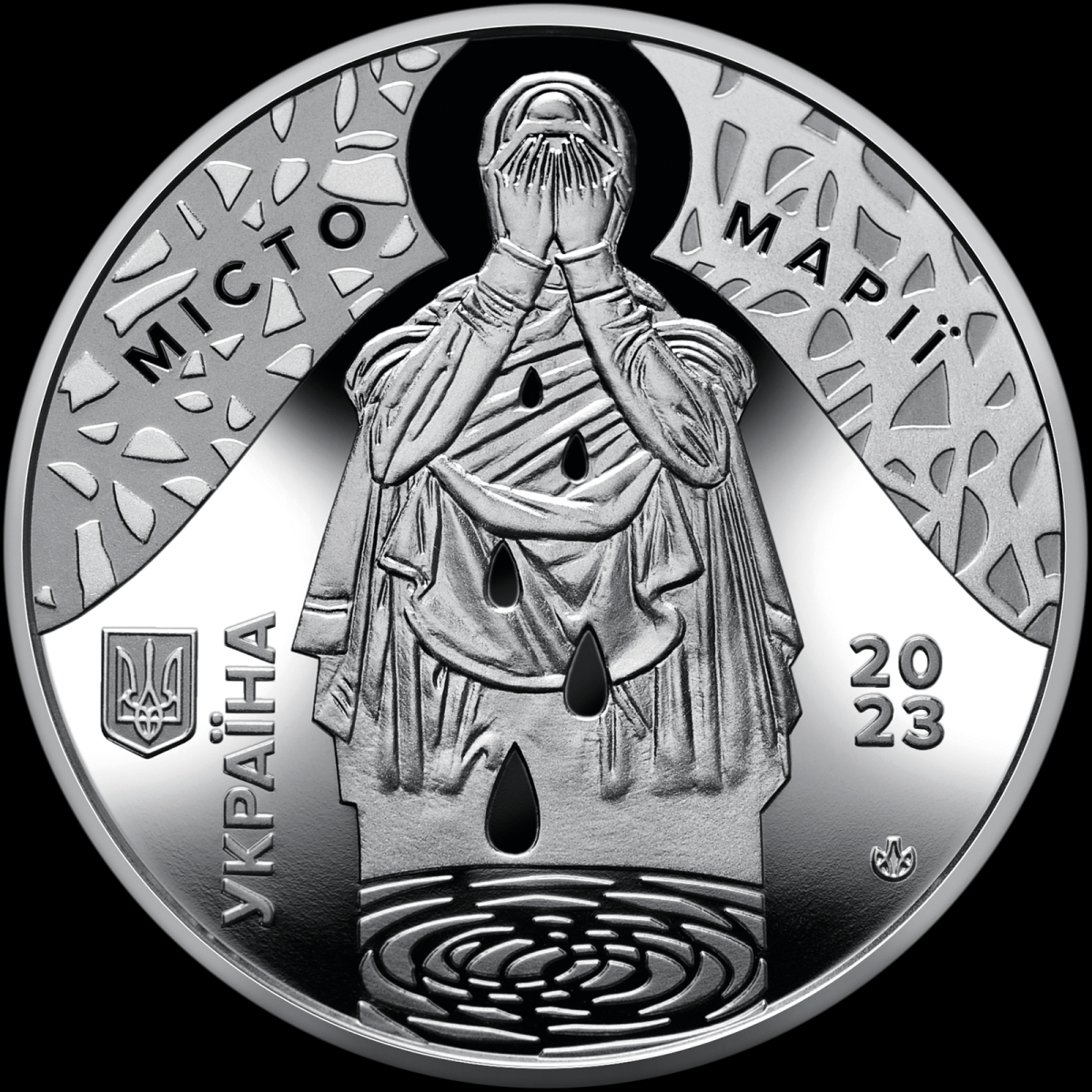 On the obverse of the medal are placed: on a mirror background, the small state coat of arms of Ukraine and the vertical inscription UKRAINE (bottom left), the coinage time of the medal is 20/23 (right); in the center, on a mirrored background, the outline of the image of the Mother of God, holding an omophorus in her outstretched hands, depicts a non-canonical image of the Virgin, who covered her face with her hands from grief and despair, tears flowing from her palms, increasing downwards; above on both sides of the figure on a matte background symbolizing the destruction of the city, inscriptions: CITY (left) MARIA (right); logo of the Banknote and Mint of the National Bank of Ukraine (bottom right).
Reverse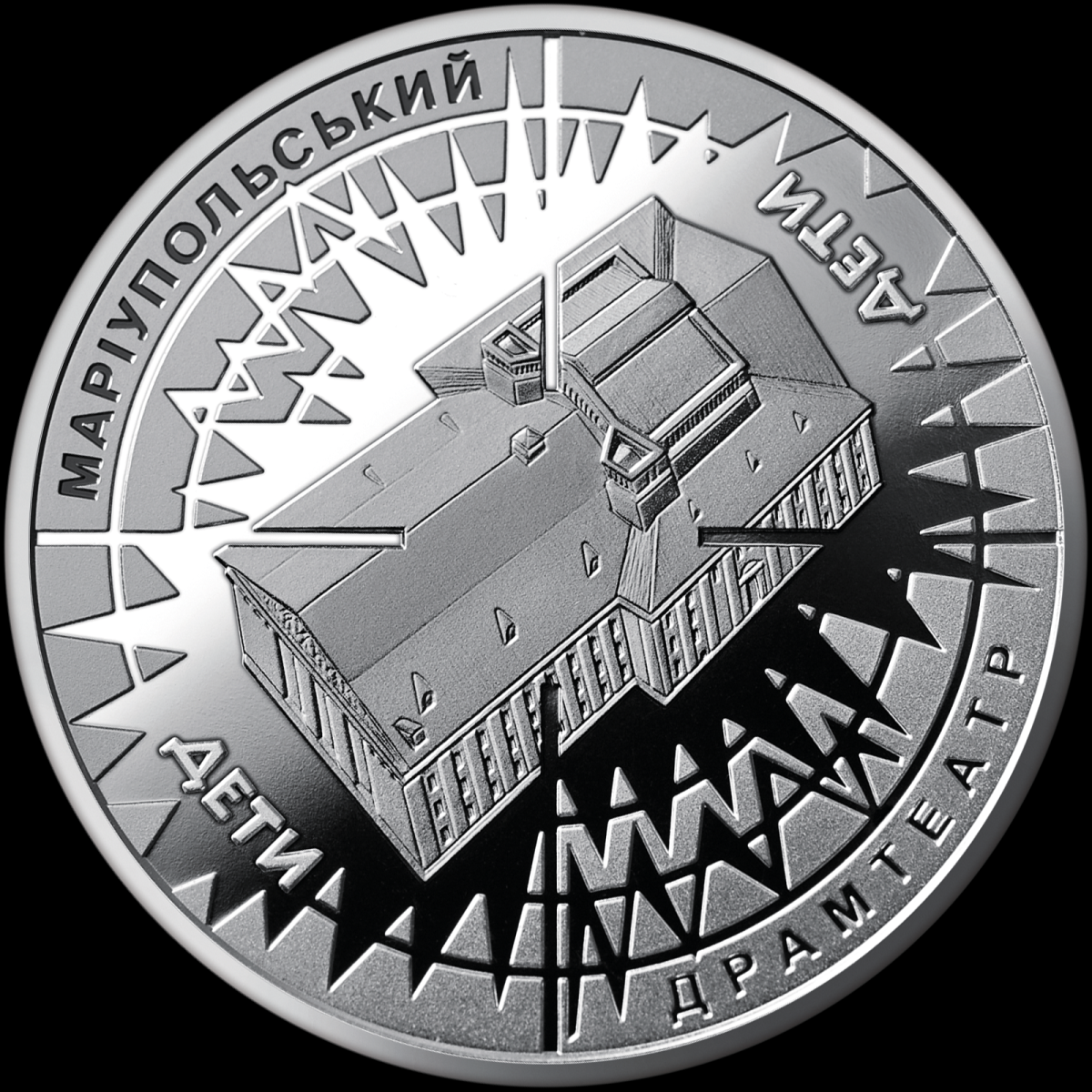 A stylized composition is placed on the reverse of the medal: on a mirror background, symbolizing the explosion of an aerial bomb, under the crosshairs is a theater building, in front of the facades of which is written in capital letters in Russian CHILDREN, in a semicircle the inscription – MARIUPOLSK (top left) DRAMA THEATER
Characteristics
Artist: Taran Vladimir, Kharuk Alexander, Kharuk Sergey
Sculptor: Ivanenko Svyatoslav, Demyanenko Vladimir
Circulation (announced/actual), pcs.: 30,000/30,000
Diameter, mm: 35
Mint quality category: special uncirculated
Group: smooth
🕵️ We created a small survey to learn more about our readers.
💛💙 Your answers will help us become the best, pay more attention to topics that are interesting to you. 🤗 We will be grateful if you find a minute to answer our questions.
Source: Ministry of Finance
Views: 16