New data on the criminal records of those killed from "Wagner" appeared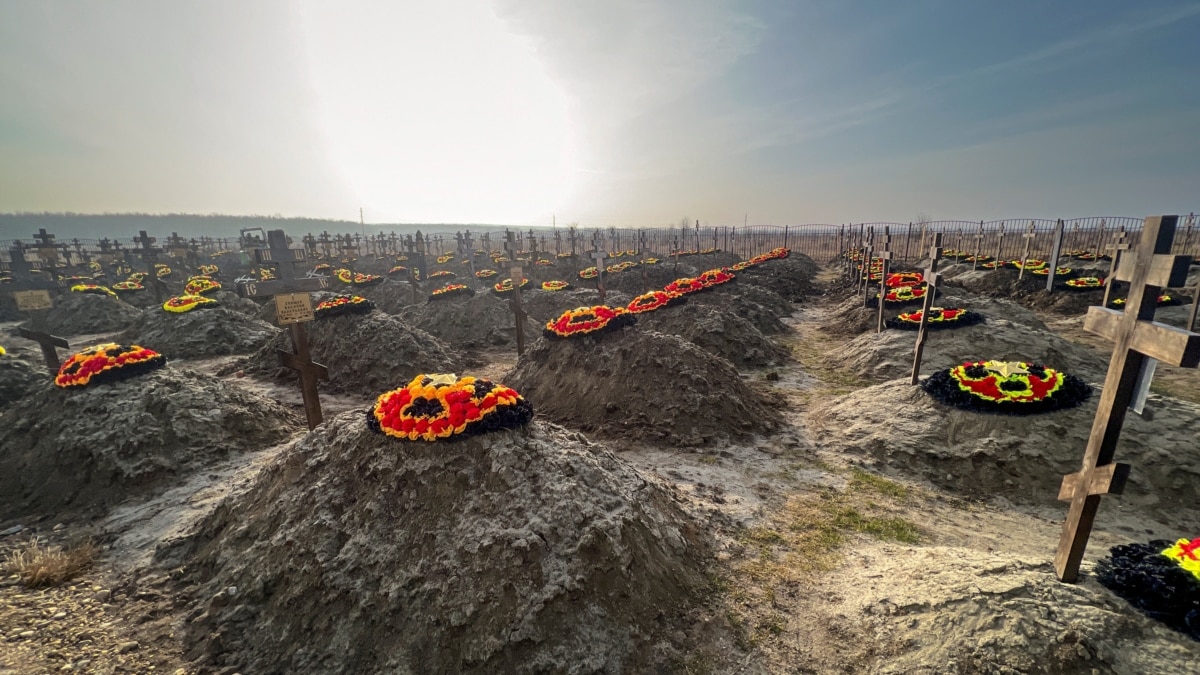 In Novorossiysk and Gelendzhik, new graves of mercenaries of the so-called "Wagner PMC" killed in the war against Ukraine were discovered. Some of them have been convicted of serious crimes and have been repeatedly prosecuted for theft, possession of weapons, ammunition, and drugs. Kavkaz.Realii editors found their verdicts on court websites.
Thus, in 2021, Serhiy Polyanin, a mercenary of Wagner PMC, was sentenced to five years in prison for brutally beating an elderly mother, who later became blind.
"He punched the mother, hit her on the head," the case file states. The Novorossian committed the crime while intoxicated.
Prior to that, Polyanin was tried for the theft of five thousand rubles, but the case was terminated due to the reconciliation of the parties. After being recruited for the war, Polyanin was killed and buried on the "Alley of Fame" in Novorossiysk.
Pavel Biryukov, who died on December 1, was buried at the Gelendzhik city cemetery. Judging by the case cards on the website of the city court, he was brought to criminal responsibility at least six times – the last sentence was handed down in 2021.
The full namesake of the deceased in Ukraine, "Wagnerovts", reports the website of the city court of Gelendzhik, in 2010 he was tried for robbery, in November 2013 he received mandatory work for the theft of 417 crabs, in 2014 he received an hour in prison for possession of marijuana, in 2017 – and four months in prison for solicitation, commits theft in the Chernomor Ryba store, in 2018 – three years in prison for stealing three cars, in 2021, just two weeks after his release from the prison, he again stole a car and stole a TV, received for this is three years of a strict regime colony.
Kavkaz.Realii also cites the stories of several other ex-prisoners killed in Ukraine who became mercenaries.
As told by Kavkaz.Realii, the leading count of the graves of Russian soldiers killed in Ukraine, the author of the Telegram channel "Tytushki in Krasnodar" Vitaly Votanovsky, in the Gelendzhik cemetery, unlike in Krasnodar and Novorossiysk, there is no separate "alley of heroes", but on the graves of several people, in including Biryukov, there are typical "PMC Wagner" wreaths.
New graves of those killed in Ukraine were discovered on March 8 in a number of settlements in the Krasnodar Territory and Adygea. The Kavkaz.Realiya site knows 2,683 natives of the South and North Caucasus who were killed in the war. This is data collected from open sources – the real number of losses may be much higher.
In the summer of last year, PMC Wagner was engaged in recruiting prisoners in Russian colonies. According to unofficial data, the number of recruits reached tens of thousands. Some time ago, PMC founder Yevgeny Prigozhin announced that recruitment was over.