Prigozhin was overwhelmed by the failure of the "demilitarization" of Ukraine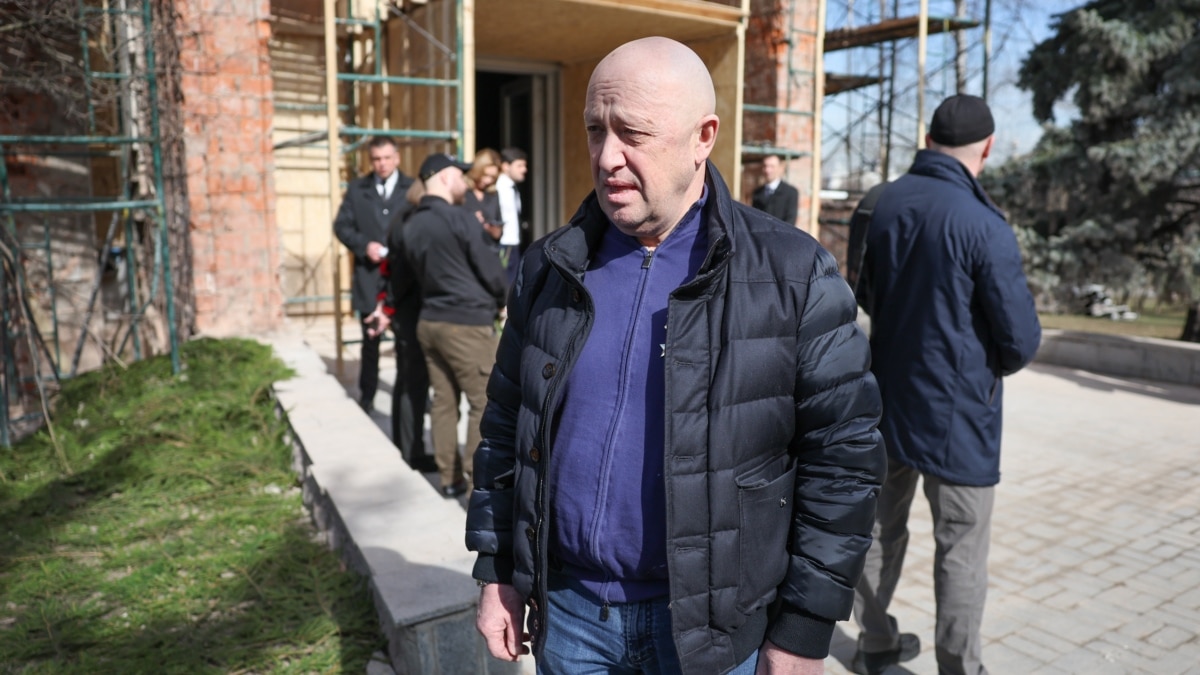 Instead of the declared goal of demilitarization of Ukraine in February 2022, the Kremlin achieved the opposite effect, and the Ukrainian army became one of the strongest in the world. Evgeny Prigozhin, the founder of PMC "Wagner", stated this in an interview with Russian political consultant Konstantin Dolgov. Prigozhin reported on the heavy losses of the PMC and harshly criticized Russia's Ukrainian policy.
According to the PMC founder, the actions of the Russian army did not lead to the results that the Kremlin was hoping for. Thus, the "denazification" announced by the Kremlin (the fight against the "Nazi regime", which the Kremlin calls the government of Vladimir Zelensky) made Ukrainians a nation "known to everyone in the world".
Speaking of "demilitarization", Prigozhin called the Ukrainian army the strongest in the world – after PMC "Wagner". "They have a high level of organization, a high level of training, a high level of intelligence, they have different weapons, and what's more, they work on any systems, Soviet, NATO, whatever, equally successfully," the businessman said.
Prigozhin also noted that illiterate actions of Russia played a role in strengthening Ukraine's combat potential. The businessman also assumed that "everything can end like in 1917 [гражданской войной — прим. РС]", and that the Russian soldiers may rise first, and then their close ones.
According to the businessman, Russia needs martial law, new waves of mobilization and will live a certain number of years "in the image of North Korea."
Commenting on the participation of PMC "Wagner" in the war against Ukraine, Prigozhin said that since the beginning of the invasion, his formation had lost 20,000 mercenaries, half of whom were prisoners. In total, 50 thousand people were recruited from the colonies, according to the businessman.
According to the American Center for Strategic and International Studies, at the end of February, Russia lost at least 60 thousand people killed, including mercenaries. The US National Security Council estimated the losses of PMC "Wagner" from the beginning of the war to the middle of February of this year at 30 thousand people killed and wounded.
The Washington Post reported last October, citing sources, that Prigozhin criticized the Russian army in one of his personal conversations with Russian President Vladimir Putin. The PMC founder rejected these messages.
Later, against the background of the battles for Bakhmut, in which PMC mercenaries participated, Prigozhin repeatedly published videos with sharp criticism of Russian Defense Minister Sergei Shoigu and Chief of the General Staff Valery Gerasimov.
PMC "Wagner" is a Russian unofficial armed formation. PMC mercenaries, among whom are prisoners recruited in colonies, take an active part in the war with Ukraine, as well as in ground operations in Syria and Africa.
PMC fighters are accused of committing numerous war crimes, including extrajudicial executions. Prigozhin does not deny this, although he does not admit it directly. In a number of countries PMC "Wagner" is recognized as a criminal and terrorist organization.
More news from Radio Liberty: