"RDK" denies losses during the raid near Belgorod. Shoigu spoke of 70 killed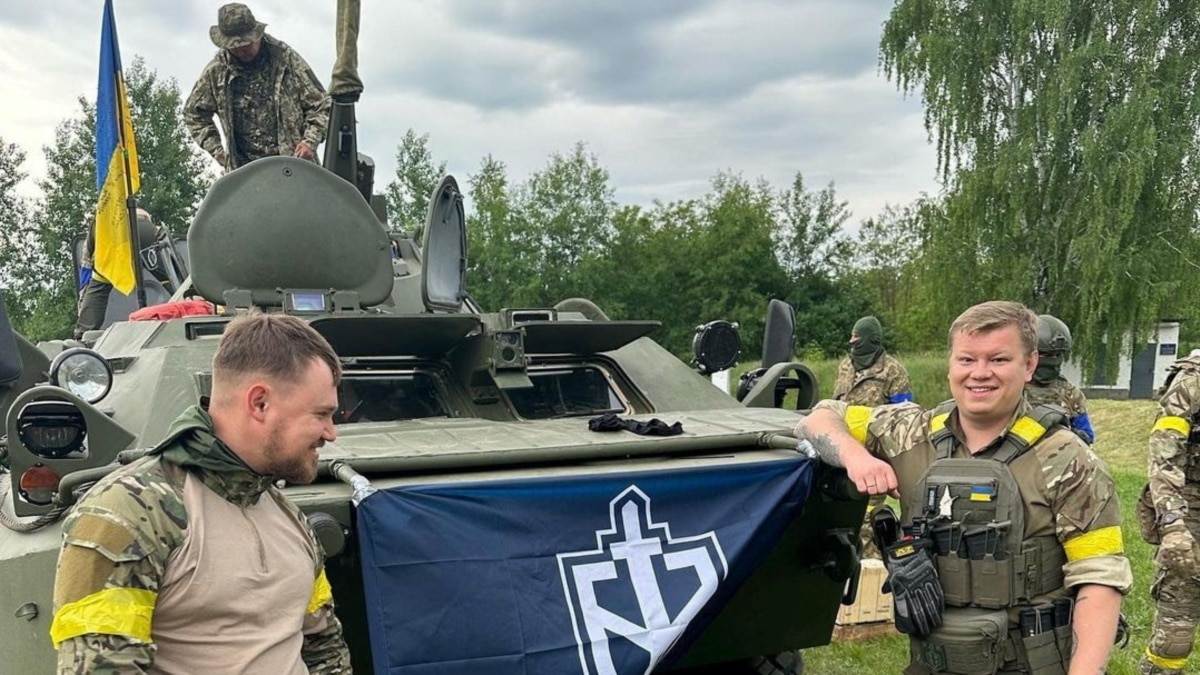 Soldiers of the Russian Volunteer Corps (RDK), who recently conducted a raid in the Russian Belgorod region, deny that they suffered casualties during the raid. The Minister of Defense of Russia, Sergei Shoigu, previously stated that about 70 people were killed among those who crossed the Russian border.
On Wednesday, more than ten fighters of the Red Army spoke to journalists on the territory of Ukraine against the background of the BMP, which they claim was captured from Russian border guards. According to one of the RDK commanders, Denys Kapustin (Nikityn), two soldiers were lightly wounded during the raid, but no one was killed. Kapustin also denies the loss of military equipment.
When asked whether Western-made military equipment was used in the raid, he referred to the words of Vladimir Putin – about arming the separatists in 2014 – that such equipment "can be bought in any military market".
Earlier, the Ministry of Defense of Russia stated that during the repulse of the attack, about 70 people were killed. The Russian military department also published a video with several units of Western military equipment, allegedly destroyed during the fighting and then taken by the Russian military as trophies. A number of Telegram channels also published a video with several killed people, claiming that these are saboteurs, but there is no confirmation of who these people are and where the video was filmed.
The raid in the Belgorod Region took place on May 22. Armed detachments that broke into the territory of Russia took control of a number of settlements in the Graivoronsky district for a few hours. Later, they retreated abroad with a battle. The fighters of the Russian Communist Party and the second volunteer formation "Legion Svoboda Rossii" fighting on the side of Ukraine claim that only Russian citizens participating in the raid with weapons in their hands against the current Russian authorities. Andrey Yusov, the representative of the Main Directorate of Intelligence of the Ministry of Defense of Ukraine, stated the same, who also stated that no volunteers were killed.
The authorities of the Belgorod region announced the death of one civilian and several wounded. Hundreds of private houses were allegedly damaged as a result of the fighting.