Residents of Barnaul went to a rally in memory of Boris Nemtsov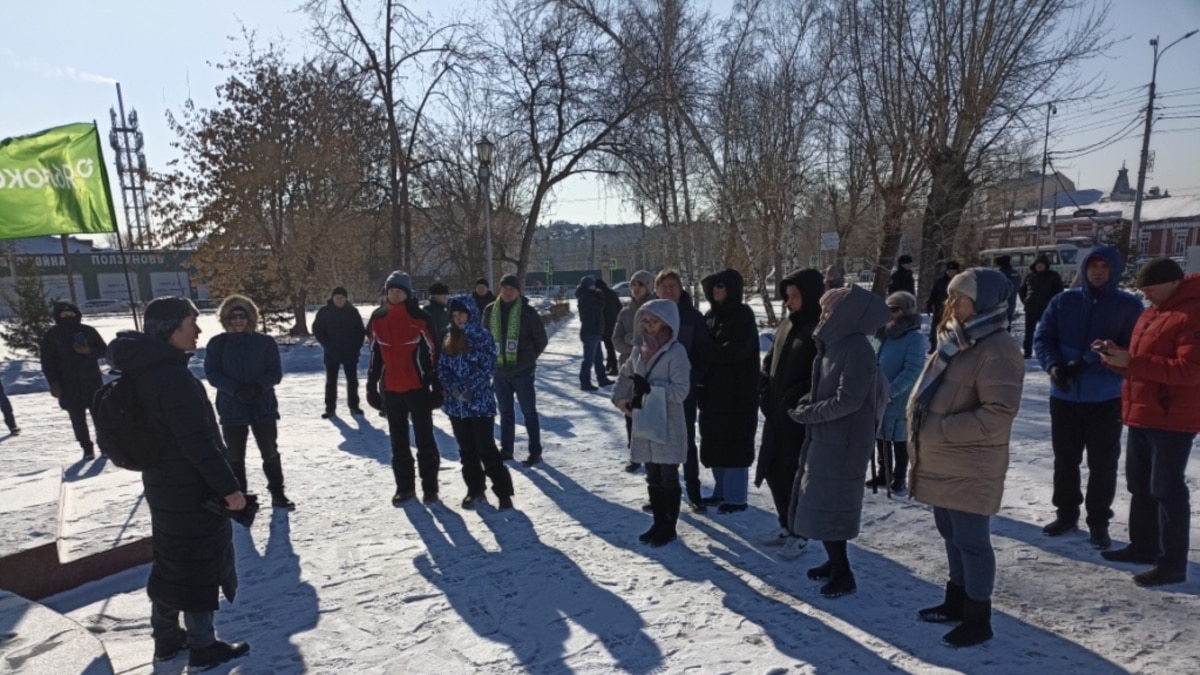 On the eve of the eighth anniversary of the murder of opposition leader Boris Nemtsov, residents of Barnaul honored the memory of the politician at a rally organized by the local branch of the Yabloko party. The event took place in the city center on Svobody Square near the monument to the victims of political repressions. The action was coordinated by the city hall, the territory was fenced in advance, and metal detectors were installed at the entrance. The demonstrators were monitored by the police, the Department for Combating Extremism, and the Russian Guard. There is no information about the detainees, reports Sibir.Realii.
According to civil activists, more than 20 people came to honor the memory of the politician. The participants of the rally laid flowers at the monument, and several citizens made speeches, recalling the merits of Nemtsov and his criticism of the current Russian government. In addition, those who came spoke about the importance of such basic values ​​as human life and freedom.
Barnaul is the only city in Russia where the local authorities coordinate the holding of commemorative events on the day of the politician's murder for several years in a row. In Moscow, the authorities stopped coordinating processions in memory of Nemtsov after the start of the pandemic; as a rule, on the day of Nemtsov's murder, people lay flowers at the place of his death.
According to mass media, a spontaneous memorial to Boris Nemtsov appeared in Novosibirsk in Narymsk Square, where a monument to the victims of political repressions was erected. People bring flowers and notes to the photo of the politician.
One of the leaders of the Russian opposition, Boris Nemtsov, was killed on February 27, 2015, on the Bolshoi Moskvoretsky Bridge in the center of Moscow. Emu was shot several times in the back. The perpetrators of the murder have not yet been found.
Former deputy commander of the Chechen battalion "North" Zaur Dadaev, found guilty of murder, received 20 years. Dadaev's accomplices were sentenced to 11 to 19 years in prison. The investigation considers the driver of the deputy commander of the "North" battalion Ruslan Mukhudinov, who is wanted, to be involved in the murder.
Nemtsov's relatives and colleagues believe that Vladimir Putin's entourage is involved in organizing the crime and helping the guilty escape responsibility.