Riot police in Moscow came to a bar after reports of "sponsoring of the Armed Forces of Ukraine"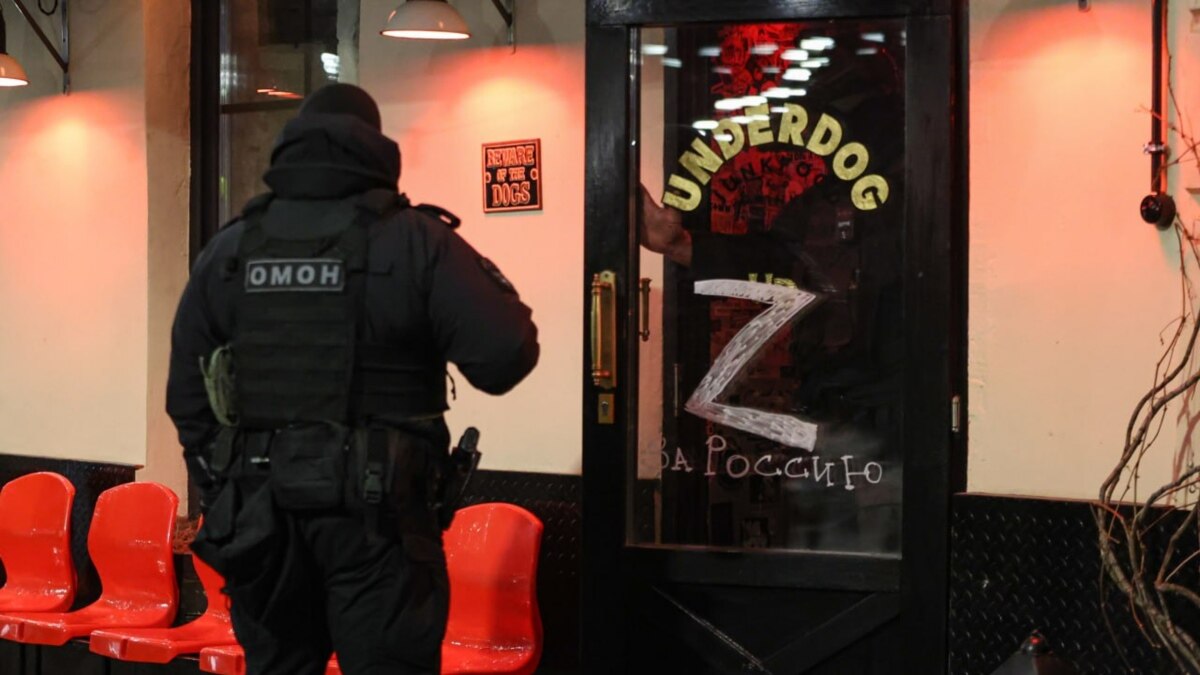 The police came to the Moscow bars La Virgen Taqueria and Underdog. According to them, the visit is connected with reports of sponsorship of the armed forces of Ukraine.
About 40 people were detained. They were taken to the Basmann district police department. Lawyers were not allowed to visit the detainees. This is reported by "OVD-Info" with reference to eyewitnesses.
After some time, the detainees began to be released from the department one by one. According to one of them, the police were checking Telegram subscriptions. Telegram channel "Pervyy Otdel" writes that FSB officers were involved in the survey in the police department.
Underdog reported on its Instagram page that the bar was closed indefinitely at the request of the police. La Virgen, did not specify the reason, wrote that it will not work on Friday and all Saturday.
According to the telegram channel "Sota", around ten in the evening, the police left Underdog. At the same time, the police forced one of the visitors to write "Z for Russia" on the door. In the room itself, the songs Shaman, "Lyube", as well as "Blue Scarf" and "Hey, oh, yes, my horse is a crow" were included.
Eyewitnesses said that the police had sledgehammers and stun guns with them. An Underdog employee told "Mediazone" that bar patrons were forced to sing along, threatening them with shockers, and asked people with tattoos to undress. According to lawyer Konstantin Eremin, fiscal storage devices and two terminals were seized from the bar.
At the beginning of July last year, the Telegram channel "Baza" wrote that the founders of Underdog and La Virgen faced threats due to the announcement of a charity market of vinyl records in support of the Kyiv Angels team. This is a Ukrainian organization that claims to help the Armed Forces, medics and civilians affected by the war.
Later, the owners of the establishments reported that the account of La Virgen, where the post was published, had been hacked. They reported that the donations went to help the animal shelter. Underdog announced an action in support of the Russian Red Cross and refugees in Russia.