SC "Express Strahovanie" received the highest marks in the rating of the Moscow State Security Service for OSAGO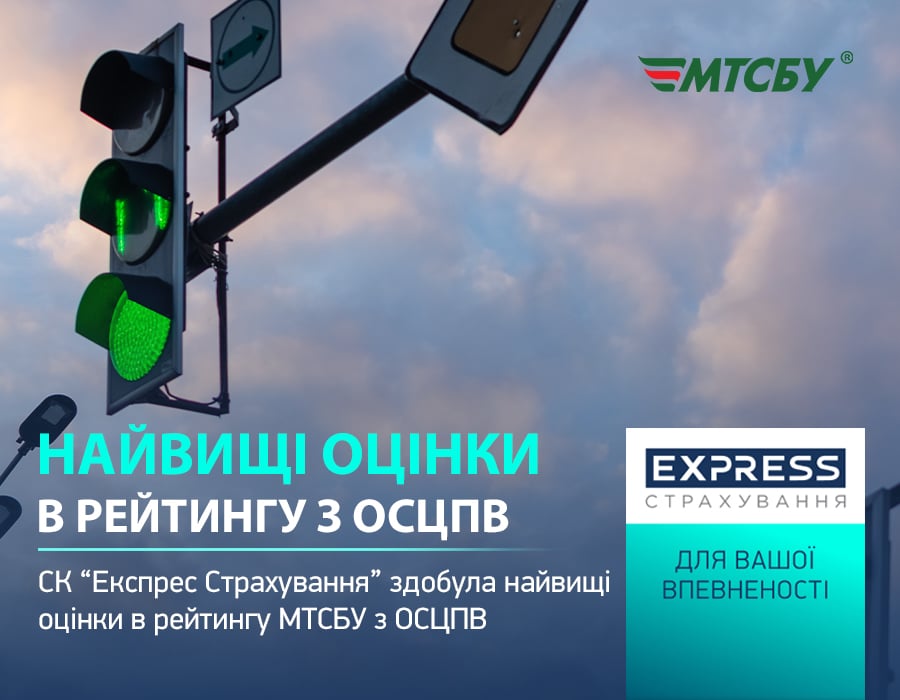 SC "Express Strahovanie", a member of the UkrAVTO group of companies, received the highest ("green") ratings according to OSAGO ("auto citizens") for each of the three key indicators of the MTSBU rating at the end of the 1st quarter of 2023: overall rating of activity, quality settlement of losses and the level of complaints from victims and policyholders
In January-March 2023, SC "Express Strahovanie" paid out 6.3 million UAH of insurance indemnities under OSAGO contracts, which was 16.3% and 28.5% higher than the corresponding figures in 2022 and 2021, respectively. Quarterly MTSU ( The Motor-Transport Insurance Bureau of Ukraine) publishes a table with an assessment of the results of the activities of all insurance companies — members of the MTSUBU. Based on these indicators, clients can assess the degree and possibility of risk when concluding an insurance contract. Also, these characteristics perfectly characterize the state of affairs in one or another insurance company. Indicators of insurance companies in the rating are presented not in digital format, but in color indicators. Zeleny tsvet means excellent, yellow – a good grade, and red – unsatisfactory. The Motor Transport Insurance Bureau of Ukraine is the only association of insurers that provides mandatory civil liability insurance of owners of land vehicles for damage caused to third parties. Also, the MTSU is a regulator of the activities of insurers. Only insurance companies, members of the MTSU, with the appropriate license can carry out mandatory liability insurance for owners of land transport. Currently, 34 insurance companies of Ukraine are recognized as members of the MTSU.
About the company
ODO "Express Strahovanie" was founded in 2008 with the participation of the leader of the Ukrainian automobile market — Corporation "UkrAVTO". The company specializes in automobile insurance. Stable high speed of settlement of events in the Company is ensured by optimal interaction with partner STOs.
The company is one of the most capitalized in the insurance market and for 6 years has firmly held the leading position in the TOP-10 rating of the Insurance TOP magazine, which is influential in the insurance market of Ukraine, by the volume of CASCO insurance premiums.
Source: Ministry of Finance
Views: 14