Shares of Japanese "sogo sesya" in Buffett's portfolio traveled to record highs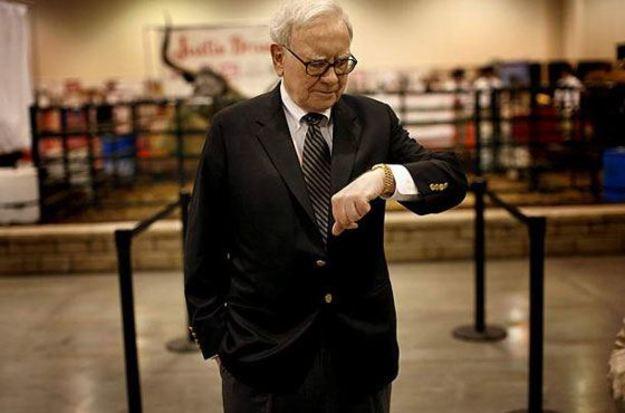 Shares of Japanese trading houses, in which the head of the Berkshire Hathaway investment conglomerate Warren Buffett previously invested, jumped to record values ​​this week. Quotations of the Japanese "sogo session" shot up after the publication of strong financial results and the announcement of a share buyback, writes Bloomberg.
0
►Read the "Ministry of Finance" page on Facebook: главные финансовые новости
So, during trading on Wednesday, May 10, Mitsubishi shares jumped by 6.02% to a record 5,460 yen ($40.35 at the current exchange rate). The demand for securities was promoted by the announcement of plans to repurchase shares in the amount of $2.2 billion, as well as a report with a higher-than-expected annual profit. Quotations of two more Japanese "sogo sesya" — Sumitomo and Itochu — renewed historical highs over the past two days.
At the same time, the papers still remain relatively cheap, and the capitalization of Mitsubishi and Sumitomo is still below the book value of the companies.
Mitsui & Co shares also rose to their historical high, and Marubeni shares reached it in mid-April — both issuers are in Berkshire Hathaway's portfolio.
Read: The fate of the dollar and the best investment: what Buffett said at the Berkshire meeting
Buffett's investments
Berkshire Hathaway invested in five Japanese "sisters" (Itochu, Marubeni, Mitsubishi, Mitsui & Co and Sumitomo) in the summer of 2020. Then the conglomerate acquired a little more than 5% of shares in each of them, investing a total of $6.22 billion. Berkshire Hathaway stated that investments in Japanese trading houses are designed for the long term and shares can grow to 9.9%.
In the fall of 2022, Buffett increased the bet on "the same thing," Berkshire Hathaway's stake in companies grew to at least 6%. In April of this year, Buffett explained that he invested in the company because their shares were trading "at ridiculous prices." The head of Berkshire Hathaway said that the conglomerate will buy even more shares and plans to hold them for 10 to 20 years.
What is "sogo sesya"
"Sogo Sesya" (from the Japanese 総业商社, which is translated as "comprehensive trading firm") are universal trading companies characteristic of Japan, whose activities cover almost all branches of the economy.
They are engaged in trade, supply of raw materials, development and production of products. Trading companies, including investing in oil and gas projects around the world.
Conference "Invest Talk Summit" Find out how to make money on investments in 2023-2024! Details on the site. Promo code for a 10% discount: minfin10.
🕵️ We created a small survey to learn more about our readers.
💛💙 Your answers will help us become the best, pay more attention to topics that are interesting to you. 🤗 We will be grateful if you find a minute to answer our questions.
Source: Ministry of Finance
Views: 17