Shares of NVIDIA soared by almost 30% and renewed the all-time high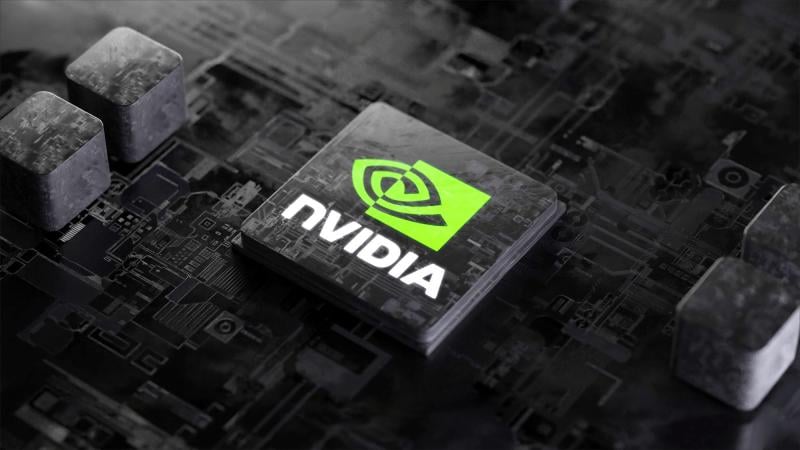 After closing the main trading session, NVIDIA presented a quarterly report that exceeded the expectations of Wall Street. After that, shares soared on the NASDAQ postmarket by 29.34%, to $394.97 a piece, renewing the historical high.
0
►Read "Ministry of Finance" on Instagram: the main news about investments and finances
NVIDIA profit
According to the results of the postmarket, the paper was corrected to $380.6, which is still 24.63% higher than the closing level of the main trading session.
NVIDIA's revenue in the first financial quarter decreased by 13% year-on-year to $7.19 billion, while compared to the previous quarter it grew by 19%. Analysts polled by Refinitiv expected revenue of $6.52 billion.
Net profit reached $2.04 billion, which is 25.92% more than a year earlier.
Adjusted earnings per share amounted to $1.09 against the forecast of $0.92. Bloomberg notes that the profit exceeded the forecast by the strongest in the last five years.
Chip sales for data centers brought NVIDIA a record $4.28 billion (+14%) instead of the expected $3.9 billion.
The high results of this division are due to the demand for chips from cloud service providers and consumer sector companies that are developing technologies related to artificial intelligence.
In the current quarter, NVIDIA expects revenue of about $11 billion (a deviation of 2% in one direction or another is possible). This is 33% more than a year earlier. The company's forecast also supported demand for shares, as Wall Street expected revenue of $7.15 billion. If the company is able to implement its plans, the current quarter may become the best in its history.
The Sanford C. Bernstein investment company noted that NVIDIA appears to be in a unique position. The company does not give forecasts by segments, however, based on the general forecast for revenue, in the current quarter, the revenues of the data center division should grow immediately by 75%.
Conference "Invest Talk Summit" Find out how to make money on investments in 2023-2024! Details on the site.
Promo code for a 10% discount: minfin10.
🕵️ We created a small poll to get to know our readers better.
💛💙 Your answers will help us become the best, pay more attention to topics that are interesting to you. 🤗 We will be grateful if you find a minute to answer our questions.
Source: Ministry of Finance
Views: 18