Students from Tajikistan reported being beaten by riot police in Komsomolsk-on-Amur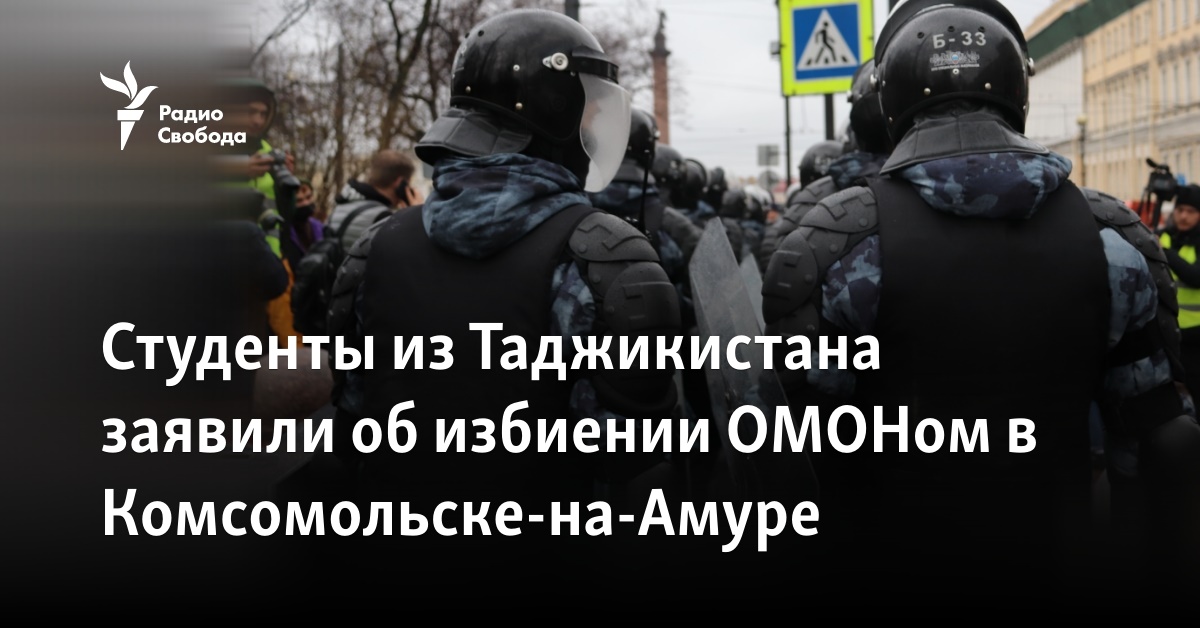 Riot police officers beat more than 100 students from Tajikistan in the dormitory of the Technical University in Komsomolsk-on-Amur on May 19. This is reported by the Tajik service of Radio Liberty — Radio Ozody, with reference to the students.
According to the interlocutor of the editorial office, riot police and FSB officers came to the hostel in the morning before the busy day. They turned off the video surveillance cameras and started beating the students. The witness of the incident noted that the masked employees used "tactical gloves with special inserts on the fingers, similar to brass knuckles."
In addition, they were armed with pistols and stun guns. "Anyone who asked why they were being beaten received an additional blow," the student said.
According to him, phones and documents were confiscated from students. Six students from Tajikistan were interrogated, but soon released. During the raid, employees beat about 100 residents of the dormitory, 15 people were injured, some of them, according to the interlocutor, require surgery, reports Ozody.
In response to the students' complaints, the administration of the dormitory and the university declared that "they can't do anything." Rector of KNAU Eduard Dmitriev denies the mass killing, he called the incident a conflict between students and inspectors during a raid by the immigration service, Sibir.Realii reports.
"There was an attempt by 4 students from Tajikistan to prevent law enforcement agencies from fulfilling their duties, which was stopped by representatives of law enforcement agencies," said Dmitriev.
At a meeting with students on May 23, the university administration reported that the raid was connected with the arrest of a student detained for financing terrorism. This was not officially confirmed. Students also contacted the Embassy of Tajikistan in Russia, where they "promised to contact them on Monday, but never called." Dushanbe did not comment on the situation.