The artist was assigned mandatory work for the snow plow-"poop"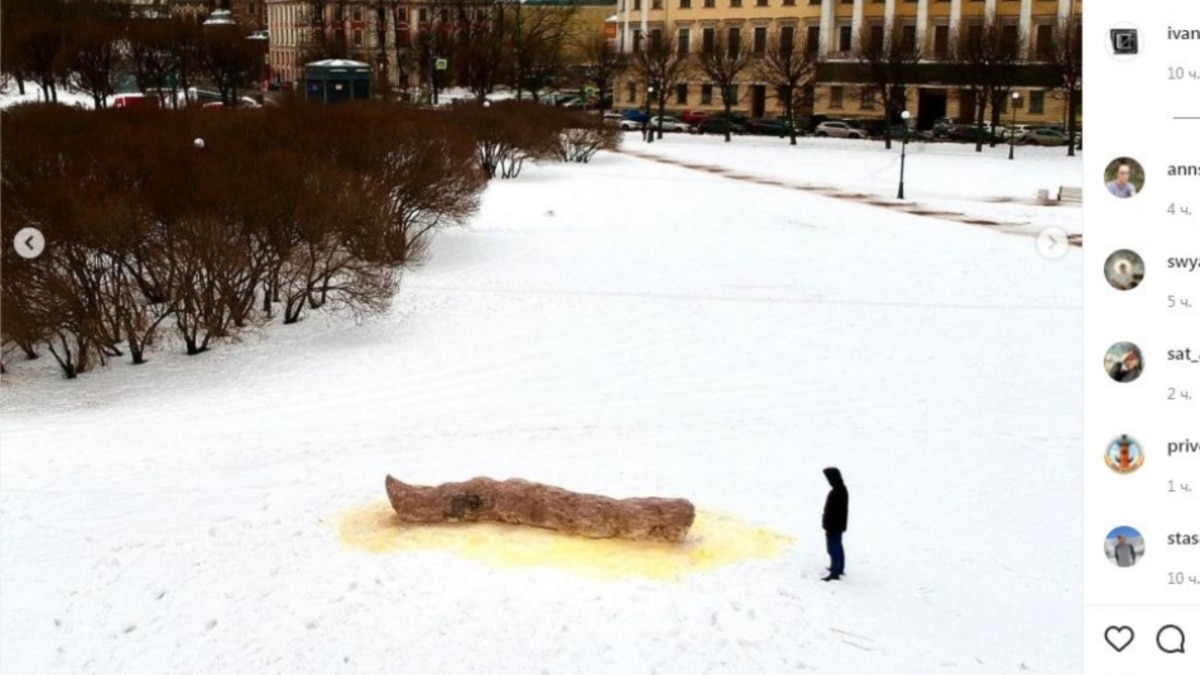 Moscow artist Ivan Volkov was sentenced to penal servitude for a sculpture – a brown snowdrift in the shape of feces – on the territory of the Field of Mars in St. Petersburg. Volkov told Sever.Realia about this.
Volkova was assigned five months of correctional labor. The verdict was handed down an hour ago – May 16, 2022, but it became known only now.
In January 2022, a sculpture made of painted snow resembling feces appeared on the Field of Mars in the center of St. Petersburg. "I didn't put a certain meaning into the work," the artist said about his work.
Municipal services removed Ivan Volkov's work the next day, and a few days later the police opened a criminal case against the artist. Volkov was detained when he was on his way from St. Petersburg to Moscow. A criminal case was initiated against him under the article "Abusing the bodies of the deceased and their burial places". Later, Ivan Volkov apologized to the people of St. Petersburg for his actions.