The culprit of the fire on "Admiral Kuznetsov" was found to be a brawler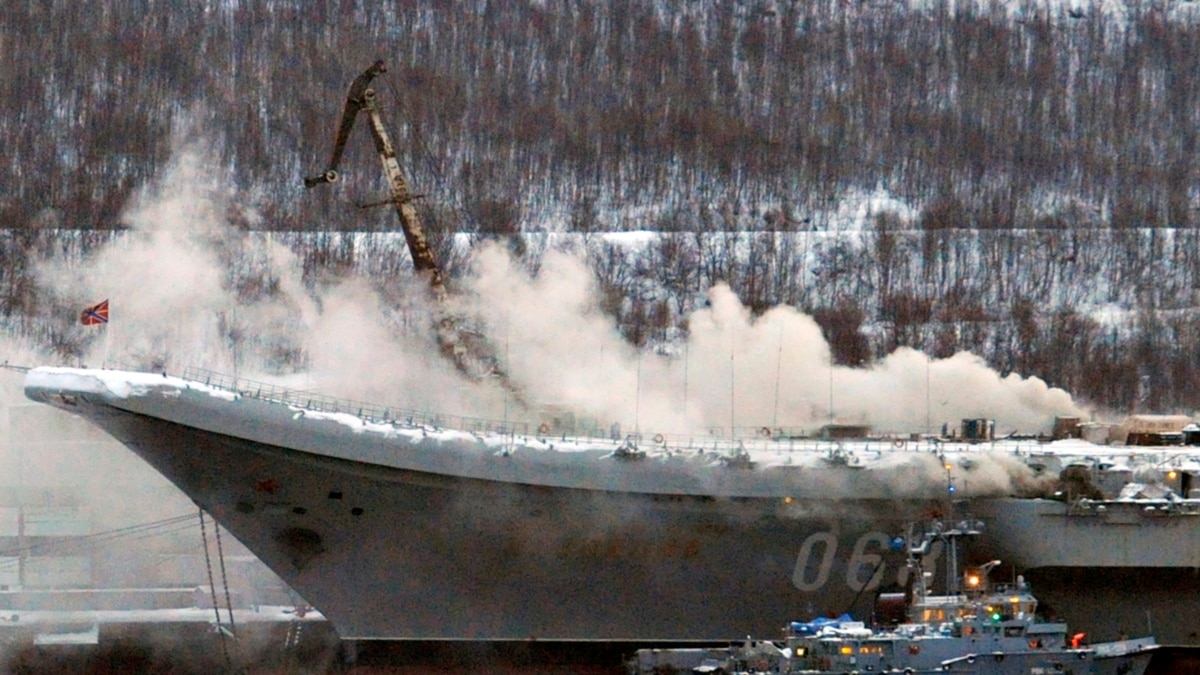 A court in Murmansk found a ship repair plant brawler and a midshipman who supervised his work to be responsible for the fire on the heavy aircraft carrier cruiser "Admiral Kuznetsov", which has not yet returned to service. This is reported by Kommersant.
According to the publication, brawler Arstan Begmanov was sentenced to four years in prison, and the sailor will be sentenced soon.
According to the investigation, on December 12, 2019, while carrying out repairs on a cruiser standing in dry dock at the 35th ship repair plant in Murmansk, a welder accidentally dropped drops of molten metal on the lower deck. As a result, the garbage ignited, and this led to a fire in the engine room and smoke in several compartments in which other specialists were working at the time. As a result of the fire, two servicemen died. The investigation qualified the actions of the welder as a violation of safety rules when conducting construction or other works.
According to his lawyer, the worker pleaded not guilty and intends to file an appeal. Other details are not known – the case is classified.
At the same time, an investigation was conducted in the case of midshipman of the electromechanical combat unit of the cruiser Ilya Chapaev. According to the investigation, he did not follow the actions of the brawler. Ego is judged by article and negligence with the onset of serious consequences. The verdict should be handed down on June 16. The captain of the "Admiral Kuznetsov" testified in favor of the midshipman at the trial.
"Admiral Kuznetsov" is considered the flagship of the Northern Fleet and the entire Russian Navy. In 2017, it was placed in a floating dock for repair, but an hour later it suddenly began to sink. At the same time, a 70-ton crane fell onto the ego deck. Repairs continued in the dry dock, where a fire occurred at the end of 2019. The damage from it was estimated at 350 million rubles, the Kommersant source claims that the real damage is "an order of magnitude higher." The cruiser has not yet returned to service.