The deputy who listened to Putin with noodles in his ears was fined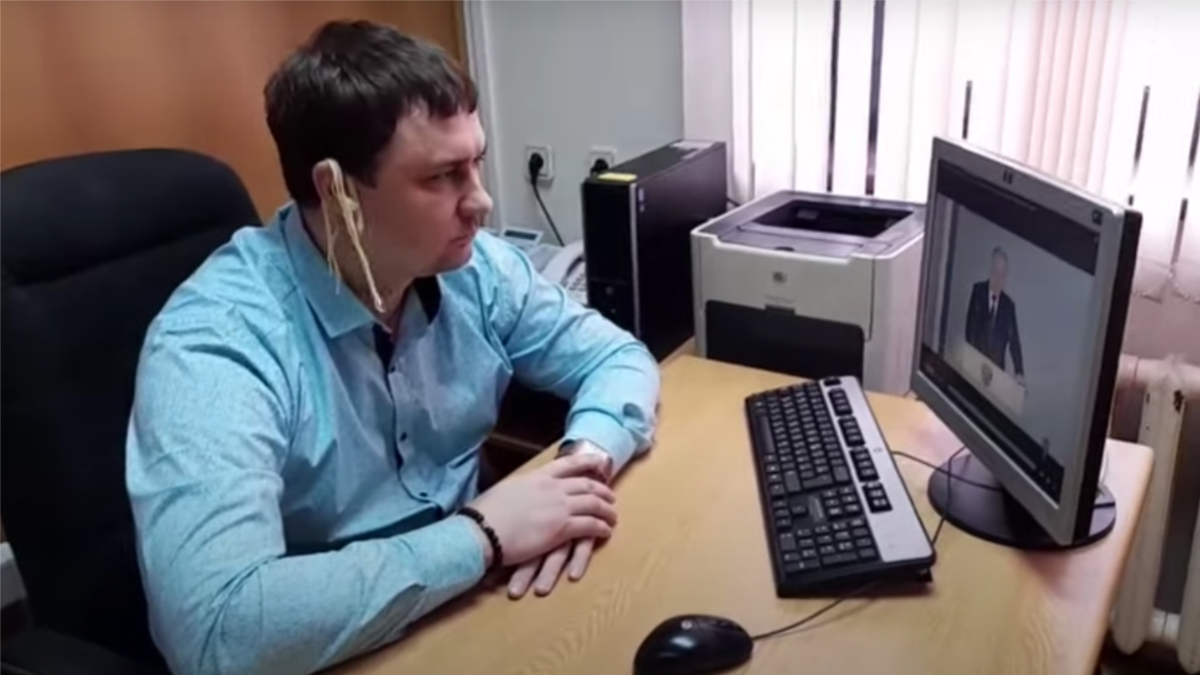 The court in the Samara region fined local deputy from the Communist Party of the Russian Federation Mikhail Abdalkin 150,000 rubles for the administrative article on the "discrediting" of the Russian army. The reason for this was a video on which a deputy with noodles in his ears watches the broadcast of President Vladimir Putin's speech to the Federal Assembly. This is reported by "Kommersant" with reference to the lawyer Alexei Lapuzyn.
According to the lawyer, there is no criminal offense in the actions of the client's ego. Abdalkin does not talk about the war in Ukraine or the Russian army in the video or in his captions. Lapuzyn also claims that the case file did not include the conclusion of a linguist expert who could point to any signs of "discrediting" of the army in the deputy's video. Abdalkin's lawyer intends to appeal the court's decision.
Mikhail Abdalkin himself published the video on his personal pages in social networks, noting that he watched the message at the request of the leadership of the CPRF faction in the regional Duma. "I fully support, I completely agree, excellent performance. I have not heard anything like it in the last 23 years. I am pleasantly surprised," the deputy commented on the video.
Earlier, the Samara Regional Duma announced a "public reprimand" to Abdalkina. The deputies proposed to exclude him from the party, and also appealed to law enforcement agencies and the prosecutor's office with a request to give a legal assessment of his deed.
On February 21, Russian President Vladimir Putin delivered a message to the Federal Assembly. He again accused Western countries and Ukraine of "deception", "colonialism" and "neoliberal totalitarian values" and declared that the Russian invasion of Ukraine was forced.
The administrative article on the discrediting of the Russian army appeared shortly after its invasion of Ukraine. Discreditation in Russia is considered, for example, to use the word "war" instead of "special military operation". The article provides for a fine of up to 50,000 rubles, and for repeated violations, a criminal case with a penalty of up to five years in prison is threatened.