The Duma adopted the law on elections under martial law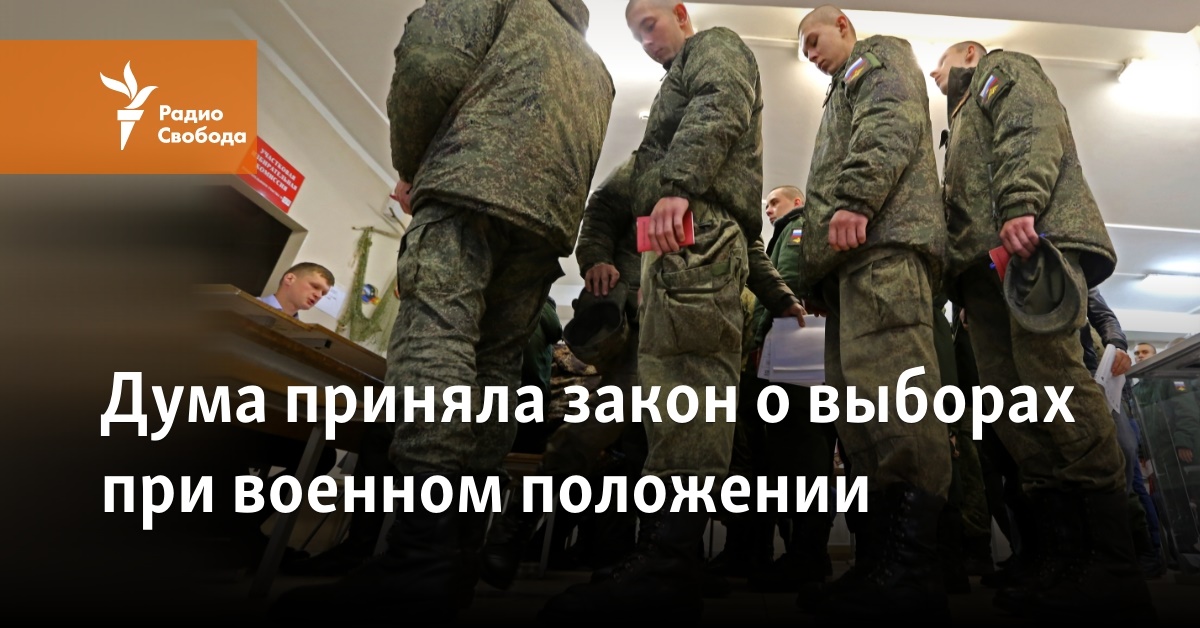 On May 18, the State Duma adopted in the third, final reading, a draft law allowing elections to be held under martial law. The document will allow Moscow to hold parliamentary and gubernatorial elections in the territories controlled by it in Ukraine.
In October 2022, Moscow announced the annexation of the Donetsk, Zaporozhye, Luhansk and Kherson regions of Ukraine. From the point of view of Russian legislation, these regions are considered Russian (Kyiv and the international community do not recognize this). Martial law was declared in all of them by decree of Russian President Vladimir Putin.
According to the current Russian law "On martial law", referendums, elections to state authorities and local self-government bodies are not held in the regions where such a regime is introduced. At the same time, the laws on the inclusion of new subjects in Russia state that they must hold elections in the fall of 2023.
According to the package of laws adopted on May 18, elections in the territories under declared martial law are held with the approval of the Ministry of Defense and the FSB. The amendments allow for shortening the terms of electoral actions, and also stipulate that the legislation may establish "other features" for the preparation and conduct of voting.
To enter into force, the bill must be approved by the Federation Council, signed by Putin and officially published. Usually these procedures are formal.