The European Union supported the ban on the destruction of unsold clothes. What does this mean?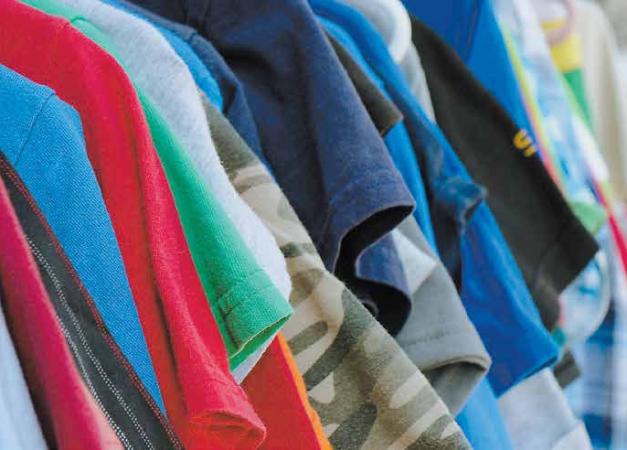 The member states of the European Union have previously approved a ban on the destruction of unsold clothing in order to reduce waste from the textile industry and, accordingly, greenhouse gases. European Truth writes about it.
Photo: depositphotos 0
►Read the "Ministry of Finance" page on Facebook: главные финансовые новости
Prohibition from the EU
According to the Financial Times, in March 2022, the European Commission prepared a plan aimed at encouraging the recycling and reuse of goods, calling the destruction of unsold consumer goods, such as textiles and shoes, due to the growth of online sales an "extremely widespread environmental problem".
At the end of last week, the EU member states supported a specific ban on the destruction of "clothing or clothing accessories", which will be included in the ecodesign requirements for manufacturers on the territory of the member states.
What awaits the business
According to the draft proposal, each product will have a "product passport" that will contain information about how it was manufactured, and online marketplaces will be required to guarantee that they sell the corresponding product.
Small businesses will be exempted from the ban, and medium-sized businesses with up to 249 employees and an annual turnover of less than 50 million euros will be given more time to transition. The details of the ban must be agreed upon and are expected to be finally approved on May 22.
While France, Germany and the Netherlands were in favor of approving the ban, EU member states such as Sweden, home to clothing retail giant H&M, were against it. Some member countries also proposed that ecodesign requirements should be extended to electronic devices and footwear.
The textile industry, according to the estimates of the European Commission, is responsible for part of the greenhouse emissions on the territory of the EU. Every year, EU citizens throw away about 6 million tons of textiles, but only a quarter of them are recycled.
Conference "Invest Talk Summit" Find out how to make money on investments in 2023-2024! Details on the website.
Promo code for a 10% discount: minfin10.
🕵️ We created a small survey to learn more about our readers.
💛💙 Your answers will help us become the best, pay more attention to topics that are interesting to you. 🤗 We will be grateful if you find a minute to answer our questions.
Source: Ministry of Finance
Views: 13