The exchange rate of the Hungarian forint collapsed. The reason is Orban's statement on Ukraine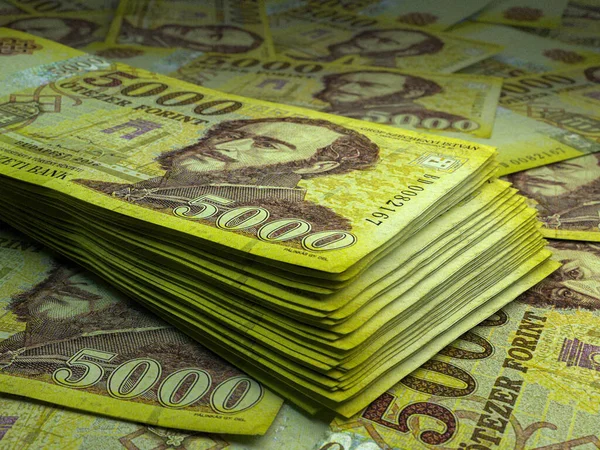 The Hungarian forint lost 0.9% of its value and fell to 377.2 forints per euro, which became the biggest drop among developing countries' currencies today, May 23. The fall in the value of the forint occurred after the Prime Minister of the country, Viktor Orban, said that Ukraine would not be able to defeat Russia, according to Bloomberg.
Photo: depositphotos 6
►Read "Ministry of Finance" on Instagram: the main news about investments and finances
Fall of the forint
Because of Orbán's position, Hungary will have to wait longer until the European Commission unblocks multibillion-dollar aid to the country, which will have a negative impact on the local economy, the agency adds.
The fall of the forint was also influenced by the decision of the Hungarian Central Bank to reduce it by 1 percentage point for the first time since the beginning of the year. up to 17% discount rate.
"The rate cut will make the forint more sensitive to negative news related to both internal and external factors," Petr Matys, senior currency analyst at In Touch Capital Markets, commented to the agency.
Hungary's key rate of 18% attracted investors, which helped the forint to strengthen by 6% against the euro since the beginning of the year.
What Orban said
The Prime Minister of Hungary, Viktor Orbana, is convinced that Ukraine is not capable of winning the aggressive war that Russia has unleashed against it. He stated this in an interview with Bloomberg.
In response to the question, the Hungarian Prime Minister said that Hungary does not belong to the "mainstream European approach" in the context of the Russian-Ukrainian war.
Conference "Invest Talk Summit" Find out how to make money on investments in 2023-2024! Details on the site.
10% discount promo code: minfin10.
🕵️ We created a small survey to learn more about our readers.
💛💙 Your answers will help us become the best, pay more attention to topics that are interesting to you. 🤗 We will be grateful if you find a minute to answer our questions.
Author:
Editor of the news feed Yaroslav Holoborodko Writes on the topics: Macroeconomics, stock market, cryptocurrency
Source: Ministry of Finance
Views: 13