The FSB announced the prevention of sabotage at two nuclear power plants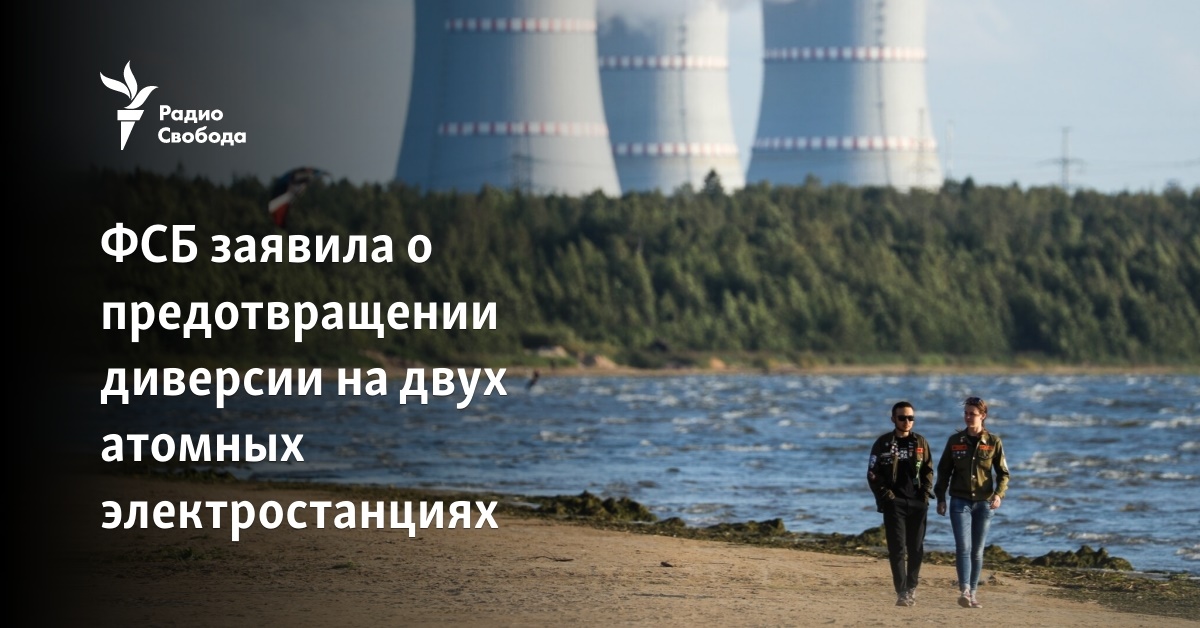 The Federal Security Service announced the detention of two citizens of Ukraine and two Russians, who were allegedly planning sabotage at two nuclear power plants in the Leningrad and Tver regions.
According to the Russian special service, the accused blew up one pillar of the power line leading to the Leningrad nuclear power plant, and detonated four more, and detonated seven pylons of the Kalinin nuclear power plant. A total of 30 supports were planned to be blown up, the department says.
According to the investigation, the perpetrators of the sabotage, Alexander Maistruk and Eduard Usatenko, with Ukrainian citizenship, entered Russia through the border with Belarus in the Pskov region. They arrived there from Ukraine in transit through Poland.
The detained Russians allegedly provided the Ukrainians with means of communication and transport with fake numbers. It is confirmed that the accused pleaded guilty. An employee of Ukrainian intelligence recruited saboteurs, the FSB statement says. Kyiv traditionally does not comment on such statements.
On the night of May 1 in the Gatchyna district of the Leningrad Region, one of the power lines of the Leningrad NPP was blown up. Over the course of several days, sappers found explosive devices on the line. Criminal cases of sabotage and illegal trafficking of explosive devices were initiated, Sever.Realii reminds.
In August, the special service announced the detonation of high-voltage lines leading from the Kursk nuclear power plant. The special service then blamed "Ukrainian saboteurs" for the explosions.
Disconnection of the NPP from the external network can potentially lead to an emergency shutdown of the units. Similar incidents were not reported at the stations mentioned in the FSB message in 2022 and 2023.