The Fund for Liquidating the Consequences of Aggression has already collected 61.7 billion hryvnias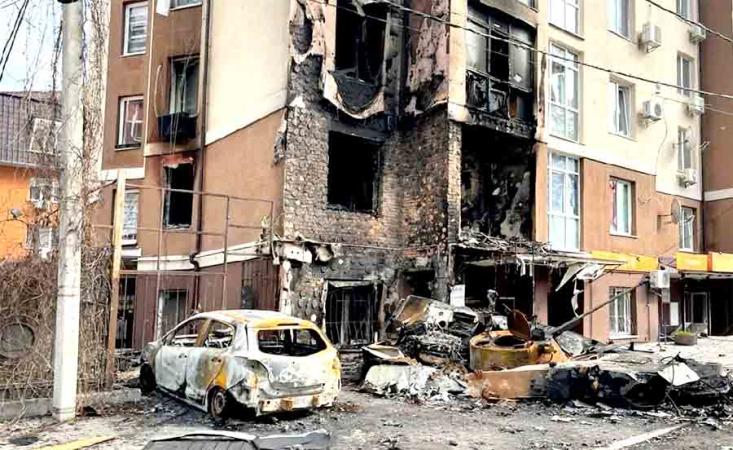 In the state budget for the liquidation of the consequences of armed aggression, UAH 61.7 billion, of which UAH 25.8 billion were forcibly seized from the aggressor state. This was reported by the chairman of the Budget Committee of the Russian Federation, Roksolana Pydlas, on Facebook.
Photo: tribune.best 0
►Read the Telegram channel "Ministry of Finance": the main financial news
Money for restoration
"For liquidation of the consequences of armed aggression in the budget 61.7 billion UAH. Of them, UAH 35.9 billion is 50% of the profit of the National Bank for 2022 and UAH 25.8 billion received from the forced seizure of the funds of the aggressor state," the message says.
According to Pydlasoi, the funds of the Fund will be used in 2023 to provide financial assistance for the repair of damaged housing (the program is Recovery), the restoration of critical infrastructure, for pilot projects of reconstruction in five regions, as well as for a large number of facilities throughout the country that were destroyed.
Read: The Cabinet of Ministers reduced the maximum amount of compensation for damaged housing
Another direction of the direction of these funds can be to overcome the social and economic consequences of the war.
Let's remind
"Ministry of Finance" wrote that since May 10, the program of state aid for the restoration of damaged housing "is Recovery" has started in Ukraine.
The service can be used by all citizens of Ukraine whose housing was damaged as a result of hostilities and is subject to restoration. This applies to apartments, private houses and other residential premises, for example, rooms in a hostel.
However, citizens who have already repaired their housing cannot yet apply for state assistance.
On the first day of operation of the "eRecovery" program, a failure occurred because the system could not withstand the load.
Conference "Invest Talk Summit" Find out how to make money on investments in 2023-2024! Details on the site.
Promo code for a 10% discount: minfin10.
Source: Ministry of Finance
Views: 20